Kufuor speaks on wikileaks; I don't want my children to be on coke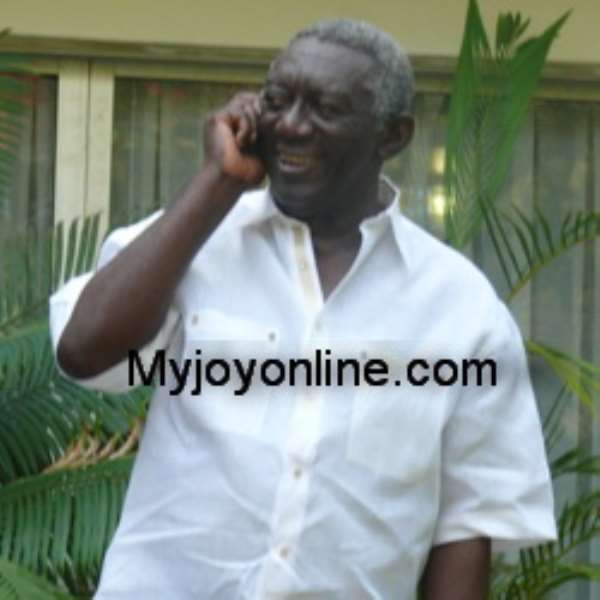 Former President Kufuor
Former President John Kufuor has questioned the credibility of some of the diplomatic information released by a whistle-blowing website Wikileaks concerning the drug menace in Ghana.
The cable exposed the Government of Ghana as lacking the political will to tackle the drug problem.
The government was accused of focusing more on small dealers and couriers of narcotics, thus paying little attention to the barons and major drug traffickers.
Meanwhile, the former president, Mr. Kufuor says, contrary to the assertion that his government did little in the fight against drugs, the Operation West Bridge which was initiated to curb the increased drug trade using our airports chalked significant successes under his administration.
He maintained the wikileaks publication did not implicate his administration, rather, he noted, the government of Ghana mentioned in the publication could be that of the present government led by President Atta Mills.
He, however, called for a non-partisan approach to fight against drugs, and cautioned the media to avoid providing platforms for loose-talkers to denigrate people.
"There is too much loose talk, people [just] allege, you challenge [them] to prove, they can't, and yet people want to believe [what they say]." He noted that the society cannot be developed on mere allegations.
He further implored all and sundry for a concerted effort to fight crime because "I would not want my children and grandchildren to fall victims to addictions".
Meanwhile, government has officially responded to the wikileaks publication on Ghana and the fight against drugs.
The statement read in part: "The Government of Ghana will like to reiterate for the avoidance of doubt that the President Mills-led administration remains committed and unwavering in the fight against narcotics regardless of the threats that the leaks pose to this fight."
Story by Kwadwo Asare-Baffour Acheampong/Asempa 94.7fm/Ghana