Airtel signs MOU with Education Ministry to support deprived schools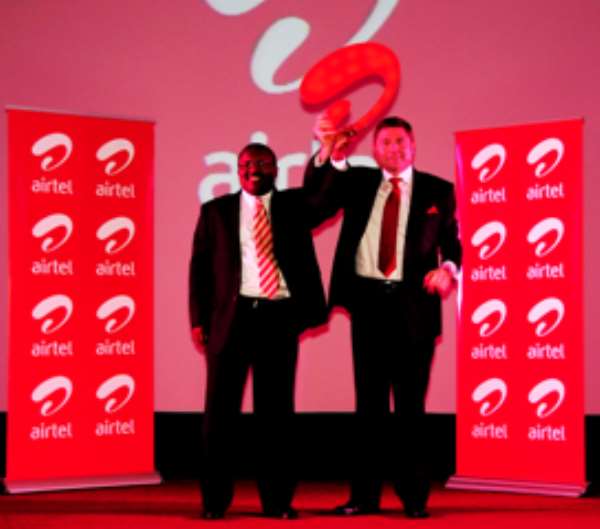 Airtel Ghana today signed a Memorandum of Understanding (MOU) with the Ministry of Education to support deprived public schools in the country as part of their school adoption CSR initiative.
The Airtel 'school adoption programme' adopts deprived schools in rural areas by undertaking reconstruction and renovation of existing buildings, donation of teaching aids, furniture and providing school uniforms and shoes for students.
Airtel will also equip the schools with library facilities and supplement the income of teachers in such schools.
A pilot project of this scheme would begin with the Himankrom Methodist Primary School in the Ahanta West District of the Western Region.
The school, which serves four communities, has a poor infrastructure and lack of adequate educational facilities, a situation which impacts negatively on the provision of quality education.
Education Minister Alex Tetteh Enyo was present to sign the MOU on behalf of his Ministry while Mr. Philip Sowah, Managing Director for Airtel Ghana signed on behalf of the Airtel Ghana.
This is the first time a telecommunications company has signed an agreement with the Ministry of Education to adopt government schools.
The MOU states that the Ministry and Airtel will jointly review the progress of the project and decide on how the project is to be continued.
Speaking at the signing ceremony, Mr. Philip Sowah remarked 'We believe that a conducive learning environment can make a big difference in the performance of students which will allow them to reach their potential. Airtel aims to roll out this project to as many rural areas as possible and we are pleased to have the support of the Ministry of Education in our efforts."

On his part Mr. Alex Tetteh Enyo applauded Airtel Ghana for focusing on education as the flagship project under the company's corporate social responsibility policy.
"Airtel have consistently affirmed their commitment to help raise the educational standards of the country through effective and proactive projects," he stressed, addding that "We hope this is the beginning of greater things to come; we need permanent allies like Airtel to look at mid and long term prospects in education."

The project reflects the philosophy of the Bharti Foundation – the philanthropic wing of the Bharti Group of Companies - which seeks to make quality education accessible to all under privileged children.
The educational programmes undertaken by the foundation are geared towards creating a favourable learning environment for the needy. It involves close collaboration with the government and local communities.
In order to support this educational drive across the African continent, Airtel International is employing a music initiative known as ONE 8. A percentage of proceeds from the sales of ONE 8 records and merchandise has been committed to the Schools Adoption Programme.