Ghana celebrates first oil pour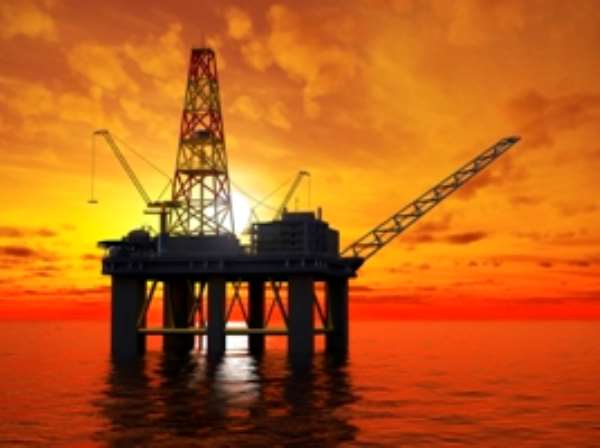 The President of Ghana, John Evans Atta Mills, would symbolically press the button to officially commence full-scale production of oil in commercial quantity at the Jubilee Fields in the Western Region today.
Today's event is remarkable in the annals of the country as the sitting president is joined by the two surviving former presidents of Ghana for the historic pouring of the Jubilee Oil.
Both former presidents, Jerry John Rawlings and John Agyekum Kufuor, have official confirmed their participation offshore at the FPSO Kwame Nkrumah terminal.
It marks a three-year journey which began with the announcement in June 2007 that crude had been discovered in commercial quantities offshore.
The Jubilee Field is estimated to hold 1.8 billion barrels of crude, but there have since been other discoveries which would boost the reserves significantly once appraisal works are complete.
There would also be a grand durbar of chiefs and people of the Western Region with government officials and other dignitaries to celebrate the discovery of oil.
As part of the first oil celebrations, the Jubilee Partners are also organizing 'The First Oil Thanksgiving Service' on Sunday, December 19th 2010, at the Accra International Conference Center.
The interdenominational Thanksgiving Service will feature a sermon by Pastor Mensa Otabil, General Overseer of the International Central Gospel Church.
The First Oil Thanksgiving service is an initiative of the Jubilee partners –Anadarko, E.O Group Ghana Ltd, GNPC, Kosmos Energy, Sabre Oil and Gas and Tullow Oil.