Mabengba advises northerners to harvest rain water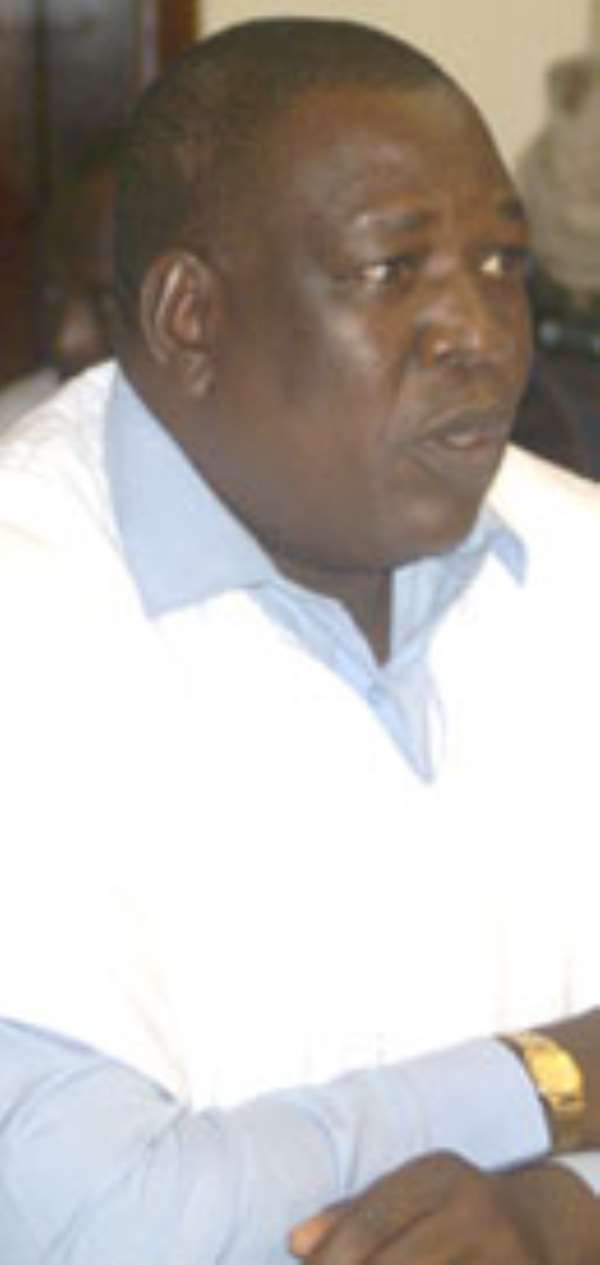 Moses Bukari Mabengba, Northern Regional Minister
The Northern Regional Minister, Moses Bukari Mabengba, has charged all state and private agencies, schools and landlords in the region to provide, either upper or underground rainwater harvesting tanks in their localities, so as to meet their domestic water demands, and avoid depending on infected water sources.
To him, this was the only way the people could complement the ruling government's efforts at ensuring that over 85% of Ghanaians, both in urban and rural communities, had easy access to potable drinking water, and avoid contracting Guinea Worm, and also to meet the Millennium Development Goals (MDGs) by 2015.
Speaking at a stakeholders' forum on water and sanitation in Tamale recently, the Northern Regional Minister accentuated that the construction of boreholes and dams had not been any beneficial to the people of the region, since about 70 to 80% of those boreholes had failed to provide potable water.
'The Northern Region generally, has a very low success rate when it comes to ground water exploitation. The average figure is 50%, and sometimes as low as 10%, and has huge investment cost implications. To further compound the issue, we are challenged with the incidence of high fluoride in ground water. There is therefore, the need to adopt alternative means or technologies that would take due cognisance of these challenges and address them, in order to give value for money,' Mr. Mabengba explained.
He expressed worry that only about 58% of the rural and peri-urban settlements in the entire region, currently had access to safe water, and therefore, impressed on the people to try hard to adopt the rainwater harvesting strategy, to enable them store rainwater for use during the dry seasons, so as to avoid the dependence on unhygienic sources of water, which usually brings about waterborne diseases.
Until recently, the Northern Region alone, accounted for over 96% of the total number of Guinea Worm cases recorded in the 10 regions of Ghana, with the Central Gonja, Savelugu-Nanton districts, and the Tamale Metropolis, leading the rest of the districts in the country.
This, according to health experts, was as a result of the non-availability of safe drinking water. At the moment, it is only the Tamale Metropolis, and the Yendi Municipality, that are supplied with treated water by the Ghana Water Company Limited (GWCL), out of the 20 districts in the whole of the Northern Region.
The majority of the deprived communities depending on open dams are faced with serious challenges, as they share the water with the cattle of alien Fulanis and other livestock.
Some of the dams are also polluted by human excreta, agro chemicals and other waste material, especially, during the rainy seasons.
The Northern Regional Minister however, commended the government for sourcing $89.1 for the expansion of the Tamale Water System, and an additional £77.34 million for the construction of 20,000 boreholes in 54 districts across Ghana, of which 14 out of the 20 districts of the Northern Region would benefit.