Manchester City to sue Carlos Tevez for £50m if he retires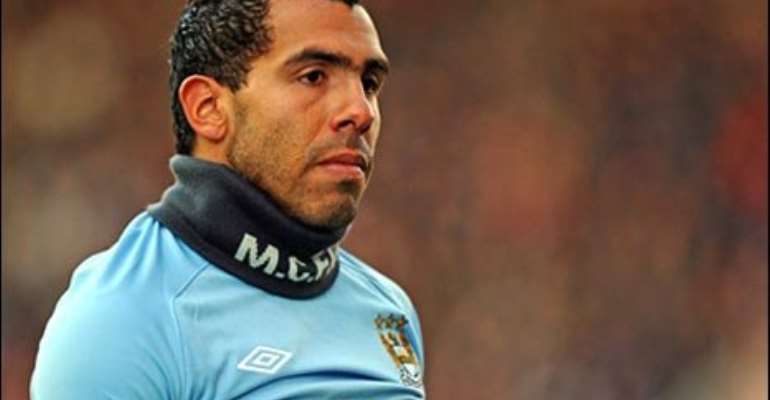 Manchester City are believed to be willing to sue skipper Carlos Tevez for about £50 million if he retires.
The 26-year-old forward recently slapped the club with a written transfer request, explaining that his "relationship with certain executives and individuals at the club has broken down and is now beyond repair".
However, the club turned away the player's plea to leave the Eastlands outfit, whilst pointing a finger at the Argentine's agent, Kia Joorabchian, for the saga.
Recently, there were reports suggesting that the former Boca Juniors man could quit football completely, and The Mirror claims that such a situation would see City taking Tevez and his representative to court for over £50m.
It is believed that £50m is the sum that the club would stand to lose over the remaining three-and-a-half years of the player's contract, if he should decide to hang up his boots.
However, it has been reported that the club would prefer that Tevez remain until the end of the season at Eastlands to re-evaluate his decision.