BoG Governor blames government's indebtedness to contractors for high interest rates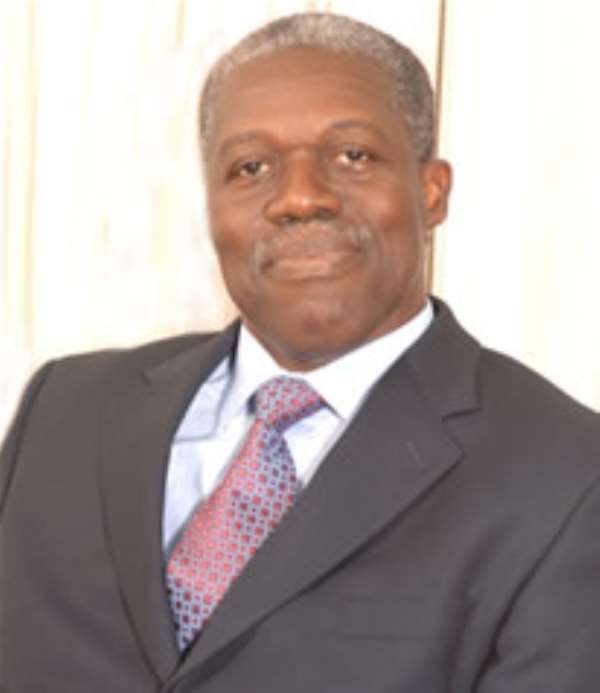 Bank of Ghana Governor, Kwesi Amissah Arthur
Commercial banks have blamed government for the rather high interest rates they charge on the loans they give out to businesses and individuals.
Though the Bank of Ghana has on several occasions taken steps to get them to reduce their rates, by slashing its own policy rate, the banks say government's failure to settle the debts it owes its contractors who are also their customers makes it difficult for them to respond.
Central Bank Governor Kwesi Amissah Arthur told journalists at Friday's Monetary Policy Committee meeting that the banks have a strong case and that moves are being made to address the problem.
"Those contractors who have gone to the banks [taken some loans], pre-financed [government] contracts with bank money and have not been paid [by government], are not able to pay the banks and therefore that is one factor that is influencing the inability of the banks to reduce the [interest] rates at the rate at which we expect," he said.
He said the Central Bank was discussing with the government the need to pay contractors for jobs done so they can pay the banks their loans. That he believes will have a rippling effect on interest rates.
Explaining further how government's indebtedness to contractors accounts for the high interest rates borrowers pay on their loans, Joy FM's Business News Editor Israel Laryea said when government fails to pay contractors for jobs they have done for the state, it affects the ability of the contractors to service their loans.
When that happens, the banks – which take some people's money and lend to the contractors – have to also go and borrow – at an interest rate - to pay the people whose money they have loaned to the contractors which has not been paid.
The process, according to Israel Laryea, increases the cost at which the banks lend money and because someone must pay for this cost, it is passed on to the borrower thereby increasing interest rates.
He said the situation is even more precarious when some borrowers fail to pay their loans. Because the banks must survive, bad loans are factored in when setting interest loans. So the more people fail to pay their loans, the higher the interest rates borrowers will be required to pay.