INTEGRITY IN OUR GREAT COMMISSION MESSAGE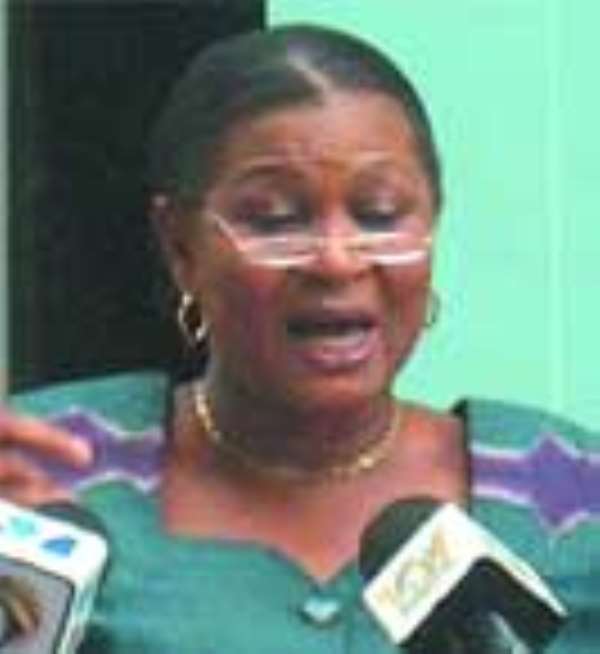 'I am not ashamed of the gospel, because it is the power of God for the salvation of everyone who believes: first for the Jew, then for the Gentile.  For in the gospel righteousness from God is revealed, a righteousness that is by faith from first to last, just as it is written: 'the righteous shall live by faith.' – Romans 1:16-17 (NIV).
Challenge Enterprises of Ghana organized a National Pastors' and Christian Leaders Conference 2010 themed 'HOLDING FORTH THE BANNER OF MINISTERIAL INTEGRITY' in Accra and Kumasi from 30th August - 3rd September 2010 and 6th - 10th September, 2010 respectively. The speakers included Dr. Charles C. Bing - Grace Life Ministries, USA, Bro. Gbile Akanni - Living Seed Ministries, Nigeria, Most Rev. Dr. Aboagye Mensah - Former Presiding Bishop, the Methodist Church, Ghana. In the next couple of weeks, we will be publishing the notes of the conference.  Please continue to enjoy!
Introduction
We have said earlier that as preachers of the gospel, we function as heralds.  Remember that a herald is someone who merely announces the message of his master.  He does not change or create  his own message.  When it comes to our preaching and teaching, the preacher's integrity depends on how faithful he is to the message our Master has given us.
When Jesus was preparing to leave this earth and ascend to heaven, he left His disciples with a charge.  He commanded them to 'Go into all the world and preach the gospel to every creature' - Mark 16:15.  That, along with Matthew 28:19-20, is called the Great Commission.  In Matthew, Jesus said, 'All authority is given to me in heaven and on earth.  Go therefore, and make disciples of all nations baptizing them in the name of the Father, Son, and Holy Spirit, and teaching them to observe all things I have commanded you.'  Notice that Jesus asserts His authority when He commands us to go with the gospel.  We are under His authority which means that we have no right or authority to change the message He has given us.  Saint Augustine said, 'If you believe what you like in the gospel, and reject what you don't like , it is not the gospel you believe, but yourself.'
The question before us is, am I being faithful to the message that Jesus Christ left me to proclaim, that is, the gospel?  What is my gospel?
There is much confusion today about the gospel and yet it is the most important message a person can hear or proclaim.  There is not much confusion about the content of the gospel (What Jesus did), but there is much confusion about the condition of the gospel message, I would hear from this group several different versions.  They would be significantly different from each other, not just a different choice of words.  Here are some of the things I would expect to hear:
A.    Believe in Jesus as your Saviour
B.    Repent of all your sins
C.    Commit your life to Jesus as your Master
D.    Submit to God's Word
E.    Obey God's commands
F.    Be holy
G.    Be baptized
There would be one or the other, or different combinations form this list.  But A is not B, B is not C, and so on, so which gospel condition is correct?
There has always been much confusion about the gospel from the earliest times it was preached.  This is illustrated for us in the case of Paul's relationship with the Galatians and his incident with Peter that he describes in Galatians chapters 1 and 2.
a.    Beware of false gospels - Gal. 1:6-10
b.    Be prepared for resistant to the gospel of grace - Gal. 1:11-2:10
c.    Do not compromise the gospel - Gal. 2:11-16
Conclusion
We are heirs of the Protestant Reformation led by a Catholic monk named Martin Luther.  If you know the story, Luther was trying to do everything the church demanded in order to have eternal life, but when he read the Scriptures, especially Romans 1:17, 'the just shall live by faith,' he discovered the gospel of grace.  He stopped trying to earn eternal life and establish his own righteousness and he believed in Jesus Christ for his righteousness.  With his 95 theses nailed to the door of the Wittenberg church, he renounced Catholic practices such as the payment of indulgences that taught a person's sins could be paid for with money.  He saw this as an insult to the final payment made by Jesus on the cross.  The Catholic Church put Luther on trial and insisted that he recant his criticisms of Catholic doctrine and disavow his new belief of salvation by grace alone through faith alone in Jesus Christ.
When Luther arrived in Worms for his trial, the emperor and church officials expected him to recant his theses.  At the trial, Luther's books were placed on a table.  He was then asked if he wanted to recant any of the information.  Luther requested time to think over his reply and the next day he answered with these famous words: 'Unless I am convicted by scripture and plain reason - I do not accept the authority of the popes and councils, for they have contradicted each other - my conscience is captive to the Word of God.  I cannot and I will not recant anything for to go against conscience is neither right nor safe.  I cannot do otherwise.  God help me, Amen!'
Under the threat of excommunication, heresy, and death by burning at the stake, Luther would not compromise the integrity of the gospel of grace.  It was a truth worth dying for.  We cannot compromise the gospel.  There is too much at stake, for it is 'the power of God for salvation.' We can disagree about less important issues like spiritual gifts, church government, mode of baptism, but we should all agree on the gospel.  It is the most important thing, the most important thing.'
Stay Blessed
Please remember to join us on Sunny - Tuesdays 5:30am; Asempa - Sundays 5:30am and Unique - Saturdays 7:30pm for our Radio Bible.
We also invite you to join us every Sunday at 3:30pm on Sunny 88.7 Fm for a programme on Hymns and their Stories.  You will enjoy it!
Invitation: Christmas Concert
We are privileged to invite you to our Christmas Concert with the Harmonious Chorale performing.  Details of the programme are as follows:
Theme:    Welcoming the King of Glory
Date:        Saturday, December 18, 2010
Time:    4:00pm
Venue:    Labone Secondary School, Accra
We will be honoured to have you join us to make the evening a memorable one.