9 December 2010
|
Business & Finance
Business Leaders Hold Forum On Social Responsibilities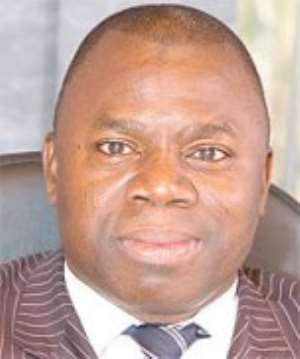 The first ever social entrepreneurship forum for business leaders and senior company executives in Ghana has taken place at the World Bank office in Accra.
The event was organised in partnership with the Ghana Employers Association, the Ghana Chamber of Commerce and industry and the Association of Ghana Industries, with support from the World Bank and the Finatrade Group.
The forum which was co-ordinated by Ashoka Fellows, a global association of the world's leading social entrepreneurs with system changing solutions for the world's most urgent social problems, had the theme: "Beyond CSR: How Business Can Contribute to Development through Social Entrepreneurship."
Participants discussed how Corporate Social Responsibility (CSR) programmes at the corporate level in Ghana could be more effective through the use of social entrepreneurship.
Suggestions as to how best corporate bodies could embark on significant CSR programmes that would be more beneficial to the communities in which they operated were made by the participants.
Some of the corporate executives who made contributions to the discussion were the Executive Chairman of Linsey Capital Limited, Mr Robert Ahomka Lindsey, the CRS Project Manager of Tullow Ghana Limited, Mr Ken McGhee, the Chief Executive Officer of Stanbic Bank, and the CSR Regional Co-ordinator of TiGo, Mr Stanley Okoh. Mr Akumba Asomaning served as the moderator.
During the discussion, it came out that corporate institutions used about five per cent of their income for social responsibility programmes.
It was, therefore, recommended that efforts should be made to commit the organisations to do more and also embark on activities which would have long lasting impact on the people.
In the keynote presentation, a Member of the Board of Ashoka, Mr William Carter, touched on " Hybrid Value Chain: Why Social Entrepreneur Prevail" and said just as entrepreneurs changed the face of business, social entrepreneurs acted as the change agents for society, seizing opportunities others missed and improving systems.
He said social entrepreneurs invented new approaches, creating solutions to change society for the better.
Mr Carter also explained that while a business entrepreneur might create entirely new industries, a social entrepreneur came up with new solutions to social problems and then implemented them on a large scale.
According to Mr Carter, social entrepreneurs were individuals with innovative solutions to society's most pressing social problems, adding that they were ambitious and persistent, tackling major social issues and offering new ideas for wide-scale change.
In his closing remarks, the World Bank Country Director in Ghana, Mr Ishac Diwan, urged companies to do more for the communities in which they operated and mentioned health, education, environment, agriculture and afforestation as some of the areas they could look at.