NPP: Top 50 NDC achievements are pack of lies, wish list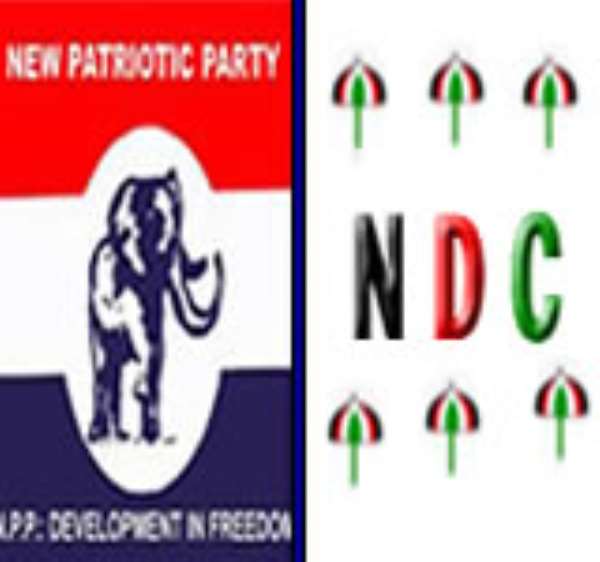 The New Patriotic Party is contesting a 39-page document presented to the public as Top 50 achievements by ruling NDC government.
The Information Ministry is touting achievements it says have been chalked within the last two years by the Mills administration.
Among the achievements are increases in capitation grant; distribution of free exercise books; plans to have the one time premium payment under NHIS implemented in 2011; stability of the country's currency; reduction in inflation and many others.
The achievements have been published in a book titled Top 50 Achievements of the NDC under a better Ghana.
But the opposition NPP says the book is nothing but fictitious tales put together to throw dust into the eyes of the public.
The Deputy Communications Director of the NPP, Perry Okudzeto told Joy News the book is only but a "litany of lies, feasting on the achievements of the NPP and a wish list of what Atta Mills intends to do."
According to him, most of the achievements chronicled in the book are those started or left behind by the NPP which the NDC has conveniently arrogated to itself.
He cited a hospital at Teshie near Accra which he said was built by the NPP but has been passed off as one of the achievements of the NDC.
Perry Okudzeto accused the NDC of being desperate to prove to Ghanaians that something is being done, adding, that Ghanaians would not need any prompting to notice any improvement in their lives.
He said the endless agitations by footsoldiers of the NDC and the criticisms by ex-president Rawlings of the government is enough for all to know the performance of the government.
He said the book is just a waste of the country's resources, contrary to the mantra and sermon against profligate expenditure by the Mills administration.
The NPP, he said, will officially react to the publication on Thursday when party chairman, Jake Obetsebi Lamptey addresses a press conference.
Story by Nathan Gadugah/Myjoyonline.com/Ghana