Most TB patients avoid hospitals, prefer prayer camps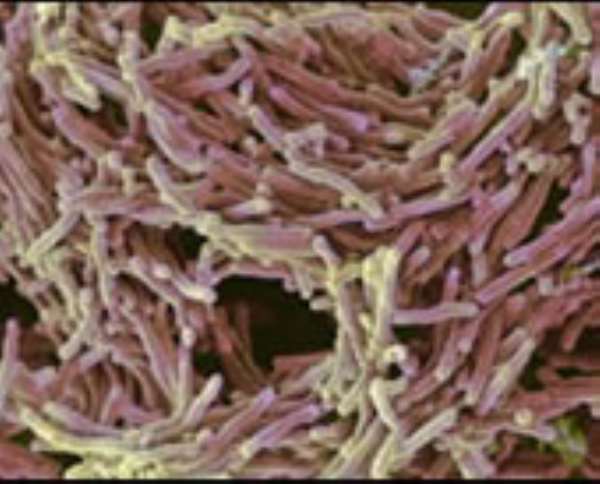 Only 15,286 out of 48,000 TB cases were reported in hospitals in Ghana in 2009, a World Health Organisation (WHO) report on Tuberculosis in Ghana has said.

This is due to the stigma associated with the contraction of the disease and TB patients' preference of prayer camps as opposed to hospitals.

In addition, the percentage of TB patients who tested positive for HIV had reduced from 40 per cent in 2005 to 22 per cent in 2009.

Ms Cynthia Oware, Programmes Officer, National Tuberculosis Programme, announced this when addressing members of the Ghana Association of Faith Healers (GAFH) and Traditional Birth Attendants (TBAs) during a sensitisation programme in Accra on Tuesday.

She said in 2009, available statistics indicated that out of the 9.4 million cases of full blown TB, 35 per cent were women and 12 per cent were persons infected with the HIV.

"Out of the 85 per cent of TB cases that occurred in developing countries, Africa had 30 per cent while Asia recorded 55 per cent. Approximately 1.7 million people died of TB in 2009", she added.

TB is an airborne disease spread through germs that come out when a person coughs, sneezes, sings or shouts. Therefore, infected people are urged to visit the nearest hospital for medical attention since TB treatment is free.

Ms Oware called for an end to the stigmatisation associated with the disease, adding that there was no way one could contract the disease by sharing cutlery, drinking cups or bathroom with an infected person.

She noted that TB, if not well treated, could easily spread to other organs of the body, make one become multi-drug resistant (impossible to be treated by any TB drug again) and increase the person's chances of dying.

Ms Oware called for good ventilation for all rooms as the disease could not be spread outside or in an open air and cited low TB case detection and its high mortality rate, stigmatization and discrimination as some of the challenges affecting the fight against TB in the country.

She mentioned constant tiredness, fever, weight loss, night sweat, coughing for more than two weeks, loss of appetite, blood in sputum, chest pains as some of the signs of TB infection.

Ms Oware urged the participants to always refer suspected TB cases to hospitals for early medication and become advocates for the eradication of the disease in the country.

She called on persons who usually take fresh cow milk to always boil it as they could contract TB from an infected cow.

The report said more than two billion people, equal to about one third of the world's population were estimated to be infected with mycobacterium tuberculosis (not full blown tuberculosis).

People who are at risk of getting TB include HIV infected people, those who abuse substance, alcoholics, smokers, people with cancer, diabetic patients and persons with low body weights.