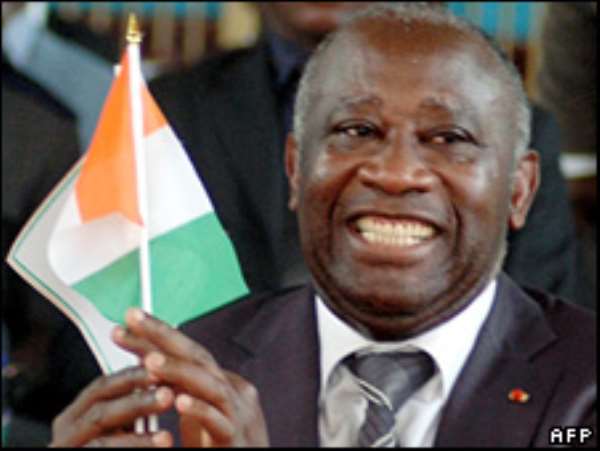 Ivory Coast's Constitutional Council has overturned earlier poll results and declared President Laurent Gbagbo the winner of Sunday's run-off.
On Thursday the electoral commission head said opposition candidate Alassane Ouattara had defeated Mr Gbagbo.
But the Constitutional Council chairman said results in seven regions in the north, where Mr Ouattara draws most of his support, had been annulled.
The poll was intended to reunify the nation after a civil war in 2002.
Paul Yao N'Dre, chairman of the Constitutional Council which validates election results, said Mr Gbagbo had won a little more than 51% of the vote.
The head of the electoral commission had said Mr Gbagbo won 46% of ballots cast.
'Deeply concerned'
On Thursday evening, the military closed the country's borders and international news sources were suspended.
Earlier, the UN mission in Ivory Coast had urged the rivals to keep their poll pledges and not resort to violence.
The African Union said it was "deeply concerned" by the developments in the world's largest producer of cocoa, Reuters news agency reported.
Both the army and UN peacekeepers have been patrolling the streets in the main city, Abidjan, since Sunday to prevent an outbreak of violence.
At least four people have been killed in election-related clashes in Abidjan this week.