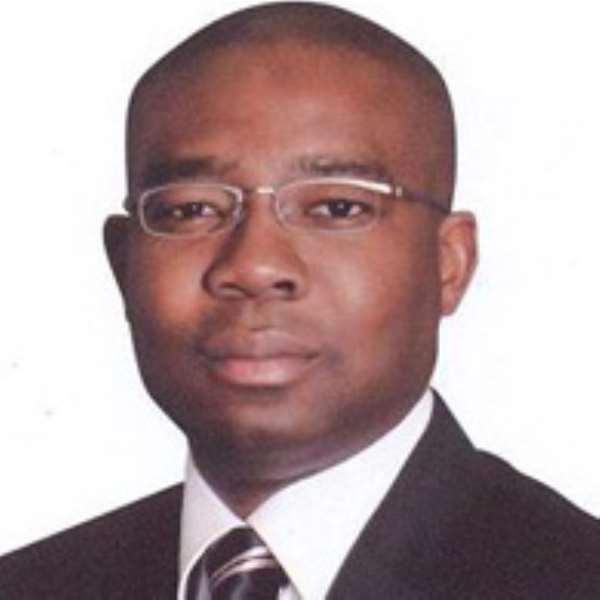 Aigboje Aig-Imoukhuede, CEO Access Bank

The world's largest group of businesses dedicated to fighting HIV/AIDS and promoting the health of employees and the communities where they work today announced the election of a new Board Director and the appointment of two senior Advisors in advance of World AIDS Day.
Widely regarded as the preeminent organization for businesses engaged in major workplace and public health issues internationally, Global Business Coalition (GBC) is a network of over 220 businesses that fight AIDS, tuberculosis and malaria in their workplaces or in communities where these issues are prevalent. The Coalition's headquarters is based in New York and provides strategic advice and support for Coalition member companies and creates public private partnerships with leading international organizations, donors, governments and NGOs.
Aigboje Aig-Imoukhuede, CEO Access Bank was elected to the Board of Directors of the Global Business Coalition on HIV/AIDS, Tuberculosis and Malaria (GBC). Aig- Imoukhuede is Managing Director and CEO of Access Bank, one of Nigeria's largest and fastest-growing financial institutions with an extensive network of branches and subsidiary businesses in 9 countries across Africa and the United Kingdom. Aig-Imoukhuede, 45, is widely recognized as a successful business leader and proponent of corporate social responsibility in the African business community.
Earlier this year, he spearheaded a first-of-its-kind initiative among African businesses, Gift from Africa, aimed at raising funds for the Global Fund to Fight HIV/AIDS, Tuberculosis and Malaria. In September, along with UN Secretary-General Ban Ki-moon, Aig-Imoukhuede announced the first pledge of $3 million to that group.
In announcing Aig-Imoukhuede's election to the GBC Board, the Coalition's co-Chairman, Sir Mark Moody-Stuart, said, "From 2011, GBC will be introducing an aggressive strategy to rally more businesses and support their work in global health. Africa is of course a top priority, and Aig-Imoukhuede's success at growing businesses, his stature in Nigeria, Africa and among international leaders, and his track record on fighting HIV/AIDS and other health challenges makes him a natural choice for the GBC and I am delighted to have him join us. I know he will play an important role in taking the GBC to the next level."
"It's an honor for me to be elected to the Board of the GBC. For over a decade, we have been advancing employee and community health in Nigeria and the other countries where we work, but GBC engages businesses in HIV/AIDS and other diseases at a global level," said Aig-Imoukhuede. "I look forward to doing my part to help the Coalition expand its network, achieve greater levels of impact, and ultimately improve the lives of millions of people around the world."
The Coalition also announced the appointment of two new members of its Corporate Advisory Board. They are Bill Roedy, Chairman and CEO of MTV International and Rajat Gupta former world-wide Managing Director of McKinsey.
GBC President and CEO John Tedstrom noted that these appointments, along with the election of Imoukhuede to the Board of Directors, are part of a broader strategy to inject new energy, creativity and capacity into the Coalition as it launches a new campaign to grow its membership and tackle a broader array of health challenges around the world.