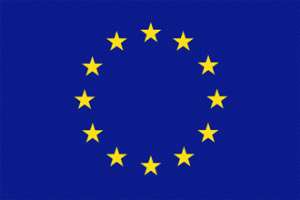 Although France is one of the best-wired countries anywhere, residents of Ablis, a small town southwest of Paris, cannot get a decent broadband connection. The speediest link available is not even fast enough to watch YouTube videos.
Analysts estimate that for as many as 30 million households in Europe, in places from the forests of Thuringia in eastern Germany to the hills of the French Massif Central, broadband connections are unavailable or so sluggish as to be deemed obsolete in a modern, digital economy.
Those households are the target customers for two new services that aim to deliver broadband to European customers via satellite, a technology that until now has been a little-used alternative to cable and telephone lines.
A British start-up company called Avanti Communications launched a €120 million, or $159 million, satellite into orbit Friday, the first of two devices it plans to use to deliver broadband to as many as 1.2 million customers across Europe, the Middle East and Africa.
Three weeks from now, Eutelsat, a French company that has its roots in a European intergovernmental agency, plans to launch a much bigger, €350 million satellite capable of providing broadband to two million households.
While tens of millions of people across Europe pay for television delivered by satellite, only about 150,000 consumers in the region get their Internet access in this way, according to Euroconsult, a research and advisory firm in Paris. Existing satellite-borne Internet services are considered slow, expensive and prone to glitches.
But Eutelsat and Avanti say their new spacecraft could change perceptions. Their services, which are expected to be commercially available early next year, are the first satellite broadband offerings outside the United States to operate on a new transmission frequency, providing true broadband speeds. Similar services from two American companies, WildBlue and HughesNet, have attracted more than a million customers.
"Now that satellite has new technology that can genuinely offer service quality that matches cable and DSL, you will see this become a viable third option," said David Williams, the chief executive of Avanti, referring to telecommunications companies' digital subscriber line connections.
Analysts say that may be ambitious. The fastest connections available from Avanti and Eutelsat will be 10 megabits a second, which is still only a fraction of the speeds available on the fastest cable networks and fiber-to-the-home links. Satellite broadband also suffers from some other problems, like stutter-step delays because of the distance the signals need to travel to space and back. Consumers need satellite dishes and modems, which can cost several hundred euros, though in some cases the cost is subsidized by the operators.
Though Avanti and Eutelsat will work through Internet service providers, rather than selling directly to consumers, Mr. Williams said he expected basic packages of his company's service to start at about €25 a month. That is lower than prices for some of the existing, sluggish satellite services available in Europe, but still slightly higher than comparable land-based offerings.
"For consumer broadband, satellite has been a technology of last resort and it is likely to remain a technology of last resort," said Ian Fogg, an analyst at Forrester Research. Even if fast fiber or cable never reach every home, he said, other technologies, like next-generation cellular networks, could be used to fill in the existing gaps in broadband coverage.
But Eutelsat and Avanti insist that the underserved market in Europe is big enough to exhaust the capacity of the satellites they are launching now, and perhaps more. The European Commission and a number of European governments have introduced programs aimed at closing the so-called digital divide; in some countries, like Ireland, satellite broadband subscriptions are being subsidized.
Michel de Rosen, chief executive of Eutelsat, said that rather than narrowing the market for satellite broadband, investments in land-based networks might actually increase demand. Rolling out fast fiber or cable nationwide may not be feasible in an age of budgetary austerity; satellite broadband at least helps close the gap. But once urban users grow accustomed to these connection speeds, he said, they will demand at least basic broadband everywhere — even when, say, they travel to vacation homes or branch offices in remote areas.