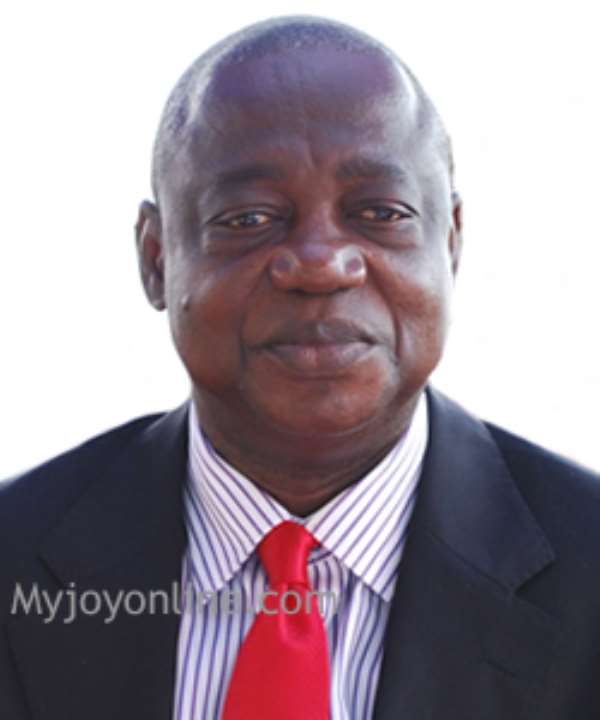 Dr Benjamin Kunbuor
It has become evident that the Evans Atta Mills-led government cannot and would not fulfill its promise to run a one-time premium payment for the National Health Insurance Scheme (NHIS).
Minister for Health, Dr. Benjamin Kumbuor, has himself confessed that though he is under pressure from government to tell Ghanaians the one-time premium payment would work.
Speaking to journalists at the Ministry of Information, Dr. Kunbuor confessed: "My duty as a government official is to show how it would work and I can assure you with both hands and legs that the one-time premium would work (laughs cynically). I am telling you this because it is a drum that is being beaten and you have to dance to the tune; if they stop drumming and I am still dancing, someone should please tap me and say they have stopped drumming."
Barely a week after this confession, Chief Executive of the National Health Insurance Authority, Sylvester Mensah, confirmed reports that his outfit cannot continue to offer free health care for Ghanaians beyond 2013 as there would be no more funds to sustain the facility.
With Mr. Mensah, explaining that the NHIS would be in a gross danger after 2013 and the Health Minister confessing that he is only being forced to say that the one-time premium is workable because he is a part of government otherwise he would not have staked his neck out on the matter, it is clear that the future is bleak for Ghana's free health scheme.
Reports say Dr. Kunbuor, at a cabinet meeting, held on Monday November 14, did not support a proposal that the NHIS levy be raised from 2.5 percent to 3.5 percent to increase the revenue base to sustain the NHIS as the number of subscribers has increased from 1.3 million to almost 18 million and the scheme cannot be sustained without additional funding.
While Dr Kunbour and his government are toying with the sustenance of the health scheme, Sylvester Mensah has fled his office and is rather hopping from Germany to Geneva whilst the clock ticks steadily towards the collapse of the scheme.
DAYBREAK has also cited documents in which government is asking the financially burdened health Scheme to invest its revenue into other areas.
Finance Minister, Kwabena Dufuor, in his 2011 Financial Year Budget Speech did not mention a word about how government intends to sustain the NHIS or implement the one-time premium it bragged so much about.
DAYBREAK reproduces the entire package the 2011 budget has on health:
Health
Madam Speaker, in pursuit of the NDC government's commitment to equitable health care for all the following key projects were completed in the health sector in the fiscal year 2010:-
45 CHPS zones were created;
600,000 Rapid Diagnostic Test Kits for the confirmation of malaria cases were supplied;
The 100-bed hospital with Malaria Research Centre at Teshie, Accra was completed; 5 Polyclinics in the Northern Region (one each at Kpandai, Tatale, Kanga, Chereponi and Karaga); and 21 health centers were completed;
Phase two of the rehabilitation and upgrading of Bolgatanga Regional Hospital was completed;
Essential nutrition actions, aimed at preventing neonatal deaths and enhancing health services for children, were implemented in all the 10 regions of the country.
140 trainers of trainers were exposed to the use of the new World Health Organization Growth Chart.
5 new midwifery training colleges were established to run courses in Post Basic Certificate in Midwifery.