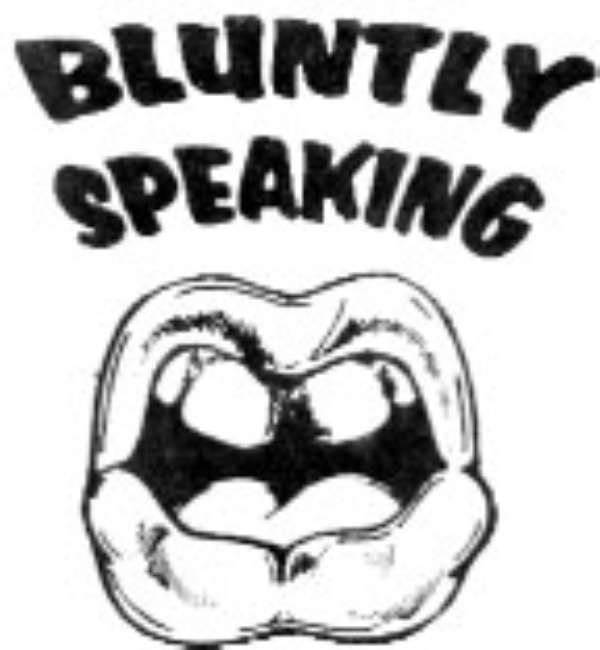 I strongly and honestly believe that if Mr. Manasseh Azuri Awuni had taken a little more time while reading my rejoinder in the 'Daily Graphic' of Tuesday, October 19, 2010, he would not have found it necessary to make the statements contained in his own rejoinder, published in 'The Chronicle' of Friday, November 12, 2010, and repeated in the 'Graphic' of Tuesday, November 23, 2010.
As I pointed out in the first installment, I did not deliberately set out to launch any 'disdainful attack' on Mr. Awuni's alma mater, Krachi Senior High School (KRASEC).
In fact, Mr. Awuni did not do his own credibility any justice, nor did he uphold the ethics of his profession, when he put words in my mouth by putting those words in quotation marks.
Nowhere did I state explicitly or impliedly that KRASEC is one of those low performing schools which admit 'BECE candidates with anything between aggregate 20 and 30.'How could I have made that statement when I do have the admission records and examination results of the school?
It was he himself who wrote in his original article entitled, POLITICIANS IN JOURNALISTIC CLOAK, sub-titled, THE EXAMPLE OF BOADU AYEBOAFO, and published in the 'Daily Graphic' of Monday, October 4, 2010, thus:
'As for the extension of the SHS to four years, one does not have to be a Noble Laureate in Education to know that it is not the solution to the educational woes of this country. Why were students of Mfantsipim, Prempeh, PRESEC, and Wesley Girls outperforming others? Were the years not the same for all schools?'
It was because of this statement that made me ask, legitimately, why Mr. Awuni did not mention his school as being among the schools he referred to as outperforming other schools. I also asked whether that meant that KRASEC among the schools that did not perform well, and, if so, what the cause was. It is most unfortunate for Mr. Awuni to accuse me of being 'among the people with the jaundiced perception that it is dim-witted and daft-headed BECE candidates (perhaps like me), who find their way into such schools as Krachi Senior High School.'
I am definitely not the final authority on education. Still, after 40 years as a teacher, an assistant headmaster and headmaster (before retiring), I certainly do not need Mr. Awuni to teach me a few things about education.
Of the schools he mentioned, I wrote, 'While those schools were rejecting good candidates, there were schools that had to make do with anything between Aggregate 20 and 30.' I did not state that the rest of the senior high schools in the public system had to console themselves with those low aggregates.
Of course, I stated that in all probability, an X-Class of 45 students with Grades of between 6 and 8 will do better than a Y-Class of 45 students with Aggregates between 20 and 25.
Even though I was talking of probability, I also wrote, 'Of course, I do not overlook such factors as the academic and professional qualifications of the teacher, his teaching skills, temperament and the right motivation.'
I also wrote, 'Also to be taken into account are the easy availability of teaching and learning equipment and materials, adequate funding, adequate supervision and the willingness of the students to learn, not to talk of the pride they may have in their school. I also wrote that even the age of the school could be a factor. Mr. Awuni should note that when I stated that Adansi Akrofuom Senior Technical High School and Krachi Senior High School could not be compared with Mfantsipim School, for example, I did not mean to insult the two schools.
What I meant was that if KRASEC and Akrofuom ST/HS were as old as Mfantsipim, and if they were as well endowed, and had the facilities of Mfantsipim, and if they were as sought after as Mfantispim such that they could reject candidates with Aggregate 6 or 7, they, in all probability, could do as well as the Mfantsipim, PRESEC, Prempeh and Wesley Girls he mentioned in his article. Have I denigrated his school?
Mr. Awuni, perhaps inadvertently, proves me right with his account of conditions at KRASEC while he was there as a student. He wrote, 'Like many deprived SHS's, KRASEC lacked many facilities.'
He mentioned the problem of water, a problem so acute that, according to him, 'on most occasions, classes had to come to an end when we had to go hunting water.'
To him, 'But the most daunting challenge was (and still is) inadequate teachers. KRASEC relies mostly on National Service personnel, most of whom even refused posting to the area.'
Again, 'The worst affected area was with the core subjects…Mr. Collins Boafo remained the only substantive English Language tutor for the entire school.
Yet we would take the same exams with our counterparts in Mfantsipim School.'' (Mfantsipim again!!!). Again, the only desktop computer in back KRASEC sat in the Chemistry Lab. and we worshipped it like god.' Who is doing the comparison now?
Between me and Mr. Awuni, who launched a 'disdainful attack' on KRASEC? Hear him:
'After the BECE, I managed to get an aggregate that could have earned me a place in one of the FIRST CLASS SENIOR HIGH SCHOOLS in the country.' (Emphasis mine). Which first class school?
He went on, 'It was the best BECE grade for the Krachi District in 2001.' He wrote that his father could not sponsor him 'out of Kete Krachi.'
Please, dear reader, pay attention to this by Mr. Awuni: 'When I was asked to choose KRASEC, I wept, but there was no option.' Did Mr. Awuni shed tears of sadness or happiness on realising that he had to make do with KRASEC in spite of his good grades that could have put him in one of 'first class senior high schools' in the country? Which person once felt that going to KRASEC was a big let-down, since it was not one of the first class schools in the country, according to Mr. Awuni?
Let Mr. Awuni know that I am not one of those 'who miss no opportunity to ridicule those of us from deprived schools…' I came from a village elementary school to a secondary school that, initially at least, held no prospect of educational advancement. At the age of 74 (seventy-four) and with my experience in education, I cannot be accused of indulging in such a stupid pastime as mocking other schools.
My work as a teacher, Assistant Headmaster and finally, Headmaster, made me know that pupils and students from 'underprivileged,' or less-endowed schools could perform very well academically, while some from so-called good schools did not always do well.
I am happy to note that Mr. Awuni has not regretted attending KRASEC, even though, by his own admission, he wept at the prospect of going to that school. Good for him.
PS.  In the first installment, I inadvertently stated that Mr. Awuni's article was published on October 19, 2010 instead of October 4, 2010. The  erro is regretted