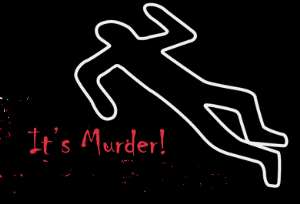 We are appalled by the front page lead story carried by state-run Daily Graphic, which reported on Friday that a 72-year woman had been burnt alive at Tema, because a self-proclaimed man of God had pronounced her a witch.
The Grand Old Lady, Ama Hemann, died of her wounds barely 24 hours after she had been rushed to the Tema General Hospital by some good Samaritans, who rescued her from a mob, led by Pastor Fletcher Tagoe, 55, and Samuel Gunney, 50, described in the newspaper as a photographer.
The Grand Old Lady was pronounced a witch by Pastor Sagoe, who was said to have poured a gallon of kerosene over the poor old woman and set her ablaze. Man's inhumanity to the fellow being has been chronicled over the years. But, this would take some doing to overtake, in terms of the callous nature of the treatment meted out to a fellow being.
Christianity has done a lot to bring good tidings to the needy. It has also done its worst in encouraging men and women of evil, wearing the cassock, to visit sufferings on their fellow human beings. Fake characters parading as men of God have raped women, extorted money from the innocent, and caused all kinds of harm to other human beings. Invariably, the perpetrators quote the Bible to justify their misdeeds.
The Daily Graphic did not state whether the accused persons were being treated as murder suspects. Rather, the paper talked about caution statements, insinuating that they might have been released to go and sin the more.
This is murder in the name of Christ. We urge the police to take the matter seriously. We do not believe it takes the Attorney-General's Department to advice the next line of action. Those arrested should be treated as murder suspects and arraigned before court accordingly.
We are getting to the stage when in the name of the Bible, evil men and women are bringing their fellow human beings to harm. In prayer camps all over the country, men, women and in some cases children, are chained to trees and stones, and made to sit for hours on end in the scorching sun and pouring rains, just because someone has devised some clever means of extorting money from worried relatives of people whose diseases could be treated, if properly diagnosed.
We grieve with the bereaved family of Madam Ama Hemann. The Grand Old Woman died needlessly at the hands of people who are feeding fat on the word of God.  Ever wondered why in nine out of 10 cases, witches are old women and not young women?
It is sad to state, but it looks like this society tends to mistreat old women who might have contributed much to society in their prime. Who in the real sense of the word is a witch? Let these fake pastors and so-called men of God give us a break!