IN THE MATTER OF THE MEDIA AND AMINA REFUSING TO MINIMIZE TENSION IN GHANA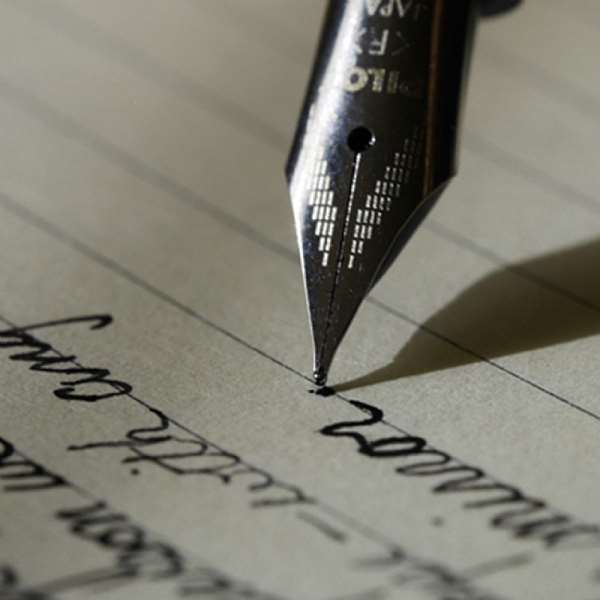 "The whole aim of practical politics is to keep the populace ALARMED … hence clamorous to be led to safety… By menacing it with a needless series of HOBGLOBINGS, all of them IMAGINARY"
H.L. HENKEM
JOURNALISM, and for that matter MASS MEDIA COMMUNICATION, is the fastest channel of our time that transports information to the reading, listening and viewing public.
The current advances in electronic systems, has even made transportation of NEWS faster than it was, via the World Wide Web (www). Any newsworthy development in seconds, get through the GLOBE, thereby keeping as informed on what happens around us.
Sometimes, transmitted developments can indeed inform – which could either EXCITE or IRRITATE. In the event where it excites, the community will be at PEACE. When a news item irritates – the community sits on a platform of uncertainty.
News transportation could, therefore, do or undo communities depending on how informed/uninformed members of such settlement are.
Burundi and Rwanda, are clear cases of reference. Northern Nigeria of the ECOWAS sub region could be added as a reference country, activities of the media have inflamed passion. Ghana, just as many African states has not experienced any UGLY development anchored by the media. However 'concerted' efforts have been made via POLITICO-MEDIA efforts to foment rancor that could possibly lead to anarchy.
Prior to the 2008 elections, the media engaged itself in acts that had the capacity of building an unreasonable tension. It was alleged, that the then opposition National Democratic Congress (NDC) party had targeted people of high profile standing for elimination should they win the then pending election.
A couple of months ago, a journalist working for an Accra-based radio station, JJOY-FM, raised an alarm that executive members of Ghana Real Estates Developers Association (GREDA) were threatened with death by the sitting government.
The worker, one Ato kwamena Dadzie, who made the claim, was condemned by the government and some members of the Ghanaian public. The condemnation did not go well with protagonists of media freedom who did a very-very good propaganda work in getting the ALARMIST off the hook.
In the ran-up to these developments, were the cases of the "Palaver" newspaper (them) editor's case where Joojo Bruce Quansah was allegedly kidnapped and brutally assaulted by unidentified assailants; and a journalist in Tamale who alleged he was attacked and nearly left dead than alive by a political party activists.
The two incidents were later proved to be filthy cooked up stories. In the case of the Palaver editor's case, it came out that his blood soaked shirt was proved to be the BLOOD of a poultry bird.
Axe-splitting head of the Tamale-based journalist, whose blood-wetted shirt photograph was the banner headline of the "Daily Guide" newspaper, was later proved to be the BLOOD of a "bull" - not human.
The Advanced Oxford Learner's Dictionary, incidentally, defines palaver as "A lot of unnecessary activity, excitement or trouble, especially caused by something that is unimportant and 2. "Talk that does not have meaning, nonsense" Readers are at liberty to draw your own conclusions on the "Palaver" newspaper its now retired editor.
For the two referenced incidents, we did not have "WILD" condemnations by media freedom propagandists. Meanwhile the individual activities of these two media personalities were capable of blowing off the cover that suppressed a POLITICAL EXPLOSION.
These examples sited above indeed did not ignite what the politico-media activists very much desired.
THE AMINA DEBACLE
After the failure of the referenced alarm bells to psychologically or physically destabilize the state, emerged another perfectly designed platform for the destabilization agenda of these POLITICO-MEDIA journalists. This is what caused my opening quote by H.L. Hencken.
For, in the absence of these "… needless series of HOBGLOBINGS, all of them imaginary", they cannot survive. They can only survive by winning through PSYCHOLOGICAL INTIMIDATION.
In that view, a hitherto unknown element of the Ghanaian citizenry; cooked and dished out a meal that was like my very much liked bitter LEAF which is shunned by many. But the medicinal and nutritious bitter leaf is not the type that this element dished out.
The unfortunate aspect of the personality to be discussed here is that her name is tagged to the noble name and founder of Islam, who abhors LIES. So, an AMINA MOHAMMED stormed the politico-media landscape, with the might of a TSUNAMY.
October 26, 2010, may forever remain a landmark day when "educated" people were held to an 'APRIL FOOL' CAPTIVE
On this fateful day, Amina, in her mid twenties, went to a local radio station based in the Meridian/Industrial city of Tema, Ghana, alleging an incident of armed robbery/mass rape.
The host of that morning show of the station, one Adakabre Frimpong Manso, a lawyer by profession, anchored the lady's allegation and by the end of that day it had become another HOT topic for discussion. These discussions however lacked PROFUNDITY that enquires ANALYTICAL PRECISION.
Frankly speaking, the 'SIN', here committed, cannot 'CONVICT' Amina, the conscious ALARMIST. The element of CRIME is on those who are believed to be educated, but whose comments on this subject matter make them appear uneducated like myself.
The LEGAL/JOURNALIST thoughts of some of these professional individuals were so shameful to the extent that one may have to ask whether they knew/know what they are doing to these noble professions. I listened and listened several times over, the arguments that were being propelled to JUSTIFY an avoidable mistake that has raised the existing TENSION by those who are supposed to know BETTER.
One thing that we ought to understand is that, we are building political mindsets that have been made to believe in GIANT-INDIVIDUAL MINDSETS who control these mass of sets that border on the political divide. In such situations, when politicians like Jerry Rawlings, Nana Akufo Ado, Atta Mills, J.A Kuffuor and other political leaders speak; whatever they say cannot be analyzed by the CONTROLLED mindsets.
Without making such mindsets SUBJUGATIVE, leaders cannot win, especially those who have very appealing charisma.
Therefore, journalists/presenters such as Kwesi Pratt, Kweku Baako, Raymond Archer, Nana Kofi Koomson, Abeiku Santana, Kwame Sefa Kai, Paul Adom Ochare, Kweku Sintim Misah, Gifty Anti etc, all have a kind of hypnotic appeal to their reading, listening and viewing clientelle who can be held captive by them.
In such circumstances, those who wield this type of power need to be VERY, VERY circumspect in their chosen engagements. It is in this stride that I have chosen to, as a matter of necessity, take on Lawyer Adakabre Frimpong Manso, who is the CONDUIT of the AMINA's near disaster. These are my reasons:
1. Mr. Adakabre failed to dislodge BIAS and allow the rendition of an analytical mindset that would have sieved out all the doubts inherent in the ALARMIST'S claim. In fact if that had been done, there would not have been the need for the story's anchorage.
This Mr. Adakabre effectively failed to do and the question is - what was, and still is the MOTIVE? Many have debunked already, the POSSIBILITY of a man collapsing after several bouts of sex, regaining consciousness and continuing a journey, driving – almost immediately after the orgy.
2. Mr. Adakabre, in the HEAT of the saga called-in somebody via phone to JUSTIFY the POSIBILITY of someone 'CONJURING' and MAINTAINING an erection under force-of-arms.
This is another ABSURDITY.
The resource person he called into the programme, we were told is a medical practitioner, insisted that anyone who finds himself in such a predicament would do it in order to safe his life. He was alluding to the alleged forced daughter-father sex ordeal.
I am forced to ask again, whether all those who made these 'professional INPUTS', know that they make ILLITERATES like some of us wonder whether they are real professionals? In spite of my 'non-professional predicament', I wish to put in a caveat, that in BIO-PHYSIOLOGICAL consideration, it is an impossibility – period.
3. Mr. Adakabre after the police had denied any knowledge of a robbery report at the Ejisu Police charge office considered the police to be lying through its official "teeth". The police however, say they were simply responding to leading questions, one of which was, has there been any report of robbery on the Kumasi-Accra road to the station. The Police say - NO.
The fact that the police later admitted they have a record of an attempted robbery in their station diary meant that the police were not being truthful to the probing public? But the police insist they were not questioned on ATTEMPTED ROBBERY –but ROBBERY, and they said they had no record of that. This position by the police makes it a lying institution? And a lawyer who has gone through the LEGAL training mill is of this opinion and wants all of us to go his direction?
4. What Mr. Adakabre ought to know is that there are MINDSETS that he has, through his programme-held CAPTIVE. In such situations, therefore, the GIANT mindset like that of Adakabre must be a refined one in order not to dish out to his captives - poison for consumption.
Having made my views on him known, let me take him through what the "PRIME INVESTIGATOR" newspaper obtained about the STAR ACTOR in this saga. I urge him and readers to get copies of the paper of Tuesday, November 9, 2010, and read what a painstaking investigation to issues of the sort can yield.
I am giving readers a gist of what the investigative newspaper, dug out when it went excavating her. These are the findings.
• That Amina Mohammed once ran naked to her husband claiming her father who was then on a visit, attempted to RAPE her.
• That at 22 when she had her first baby, claimed that she actually gave birth to a set of twins but the nurses of the hospital where she brought forth STOLE one of the twins.
• That as stated by the "PRIME INVESTIGATOR" and I quote: "As though that was not enough, about a year and half ago after giving birth to a baby boy, she again alleged that they were twins but one died." "This was calculated to suite a story she earlier reportedly told her husband that doctors claimed she was pregnant of twins.
Readers can make your own deductions from the above and let as collectively see whether we were dealing with a credible personality.
Let me conclude by taking part-quote of Journalist Auberon Waugh that: "Generally speaking the BEST people nowadays go into JOURNALISM…"
If you are, therefore, not the BEST - get out of it. If you belong to the 'REST' go into politics. We do not have 'JOURNAPOLITICS' as an academic course offered anywhere in the world; I do not know that for a fact.
We've however got to be guided by this principle of Steven Covey, that: "Every human has four endowments: self-awareness; independent will and creative (not destructive) imagination. These give us the ultimate human freedom – The power to choose, to respond – to change".
If we lack the INDEPENDENT WILL and CREATIVE IMAGINATION, we cannot be men and women of our own. In the case of Amina and those who ANCHORED her bizarre story, there was no "Independent will"; it was the WILL of biased political towing that had no regard for LOGIC.
Camillus Maalneriba-Tia Sakzeesi
Tel: 0266223333/0249488120
E-mail: [email protected]