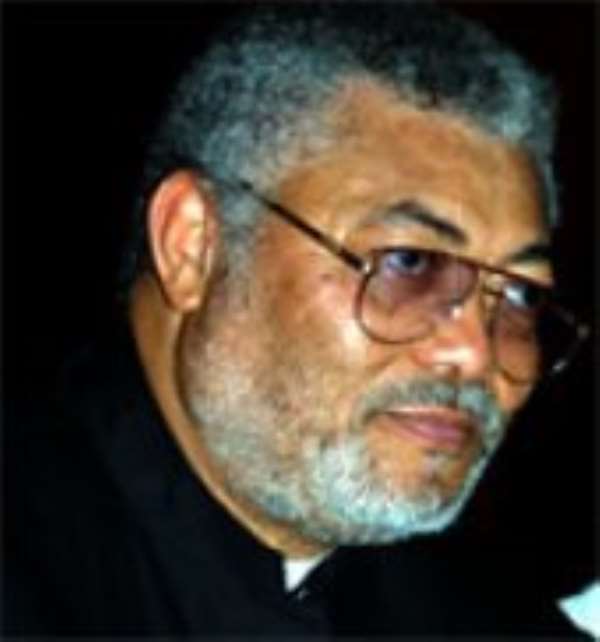 Former President Jerry John Rawlings
The founding members of the National Democratic Congress (NDC) in the Central Region have appealed to former President Jerry John Rawlings to bury whatever differences he has with the presidency in order to save the Party.
The spokesman of the Founding Members, Mr Kofi Mintah, who made the appeal, said 'We have the hope that you do not intend to destroy the Party you have sacrificed to build just because of the differences between your family and the government,' Mr Mintah noted.
He said the strife raging in the party could not be described as part of the democratic dispensation, saying the outsiders felt there was more to it than had been reported.
'The impasse is having a toll on the party,' he complained and said a solution must be found to it as early as possible to end the bad image it was creating for the party.
He said those of them who signed the papers for the party to be formed could not sleep because they did not know where the party was being driven to.
Mr Mintah appealed to with the former President to do all he could to save the party from going into opposition, describing 'been in opposition as being in a hell.'
He urged the feuding factions to bury their pride to pave way for peace and unity. He appealed to the party hierrarchy to initiate the move to have the issue resolved saying, 'we will need the charisma of Jerry Rawlings to pull the crowd for us to win the 2012 elections convincingly'.