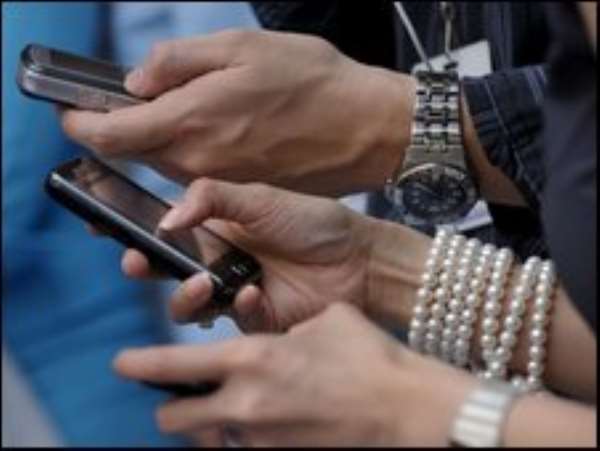 World Telecom giants project some $142 billion revenue from the telecoms sector over the next five years and say 95 percent of that will come from emerging markets like India, South East Asia and Africa.
Vodafone CEO for the Africa, South East Asia and Pacific Region, Nick Read says 85 percent of the expected revenue will come from mobile telephony, adding that some 1.5 billion additional mobile subscribers are expected from the emerging markets over the period.
He was speaking at the just ended Financial Times World Telecom Conference, which was under the theme "Smart move for changing time" and was attended by about 100 telecom experts, player, regulators, analysts and journalists from across the world.
Mr. Read noted it took the mature markets 14 years from the time GSM was first launched, to reach 100 per cent penetration, but research forecasted that it will take only eight years for emerging markets to reach 100 per cent penetration.
Africa recently reached the 500 million mobile subscribers mark, which is slightly over 50 per cent penetration.
In Africa, one in every three persons owns and uses a mobile phone, but the biggest region in emerging markets is India, showing growing penetration and adding on 15 million new subscribers every month.
Mr. Read said convenience was the main driving force behind the 100 percent penetration level in mature markets, but for emerging markets, the fundamental needs of simple connectivity and the opportunity to use mobile technology to impact social lives and commerce will be the driving forces.
"Data will be a major part of the prospects and players who will innovate in that direction, build local talents, and invest into the fundamental areas of building infrastructure to provide connectivity will be the winners," he said.
He noted that players must also focus on cutting cost by making use of low-cost but equally efficient connectivity technologies like solar and wind-powered cell sites, and also undertake strategic collaborations with competition for mutual benefits.
"Vodafone, for instance, collaborates with Bharti airtel in India to build solar and wind-powered co-located cell sites to provide low cost services to rural communities where average revenue per user is about $2 and month," he said.
Mr. Read said Vodafone for instance, remain either top or second market leader in at least nine of its 10 emerging markets operations because of it commitment and investments into innovative products and services such as the MPESA mobile money transfer system that directly impact the social lives of subscribers.
He said 10 million Vodafone subscribers are registered on the MPESA in Kenya alone and they transferred a total of six billion dollars a year, which constitutes 14 per cent of that country's GDP.
"The people of Kenya say if we stop MPESA it will literally reduce the quality of life for them," he said.
He however expressed the hope that regulators will make the rules consistent and predictable enough to make operators plan and safeguard their investment, so they can keep making the necessary investment into the fundamental infrastructure to provide the much needed rural connectivity.
Story by Samuel Dowuona/Adom FM