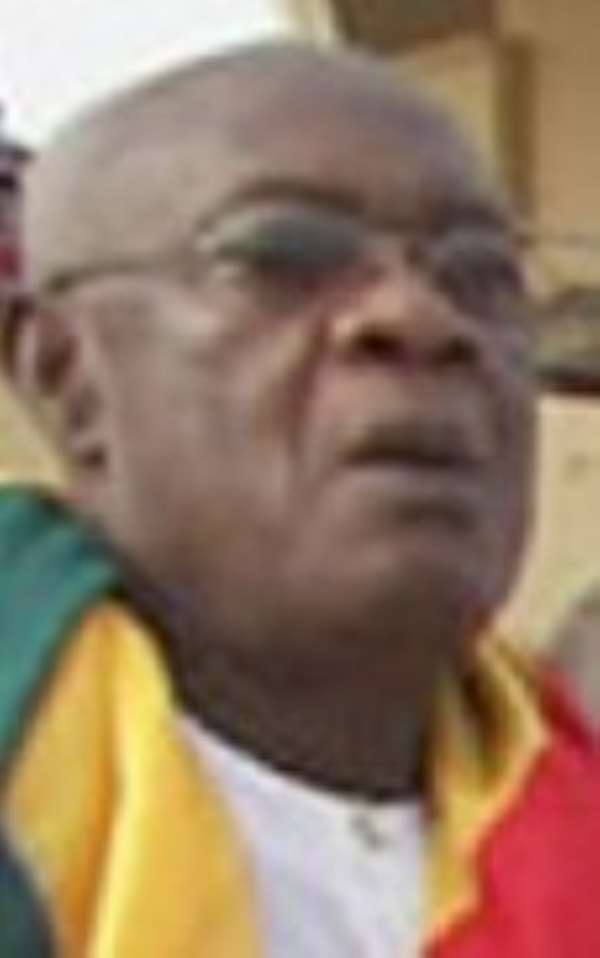 Clend Sowu, founder member NDC
A founder member of the ruling National Democratic Congress is asking for a constitutional amendment to allow early elections in the party.
Clend Sowu believes such a move will end the bickering and power play in the party. His comments come in the wake of what has been described as a fierce media war between followers of former President Jerry John Rawlings and President John Evans Atta Mills.
Mr Sowu, in an interview with an Accra-based FM station, said that the situation in the party was mind-boggling.
"I am confused and don't know who is telling the truth anymore," he said.
He said the party must make certain amendments to articles 2, 21, and 43 of its constitution. He said the party's constitution stipulates that a new flag bearer be elected two years into an election if the party is in opposition but should be elected within the election year if the party is in power.
Mr Sowu contended that the election must be held in the first quarter of an election year if the party is in power. This he said would curtail future leadership challenges the party might face.