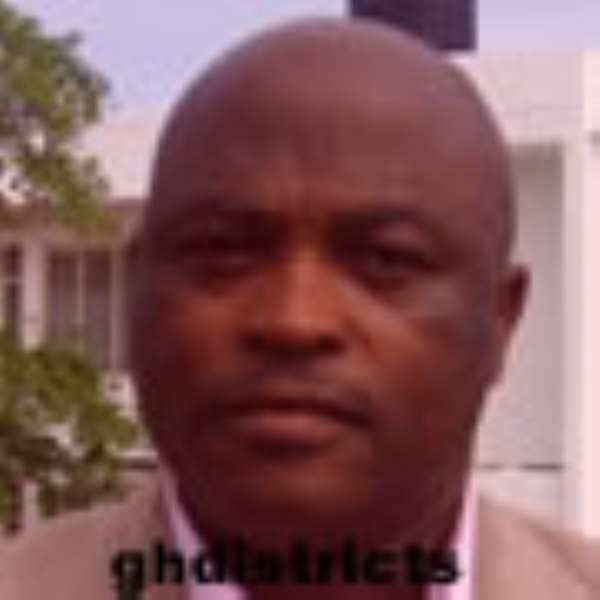 District Chief Executive for Gomoa West, Theophilus Aidoo-Mensah

The District Chief Executive (DCE) for Gomoa West, Mr Theophilus Aidoo-Mensah has called on Ghanaians not to take the magnanimity of the government as a sign of weakness.

The DCE said it had come to his notice that certain political opponents of the ruling National Democratic Congress (NDC) had been inciting people in some communities in the District to give an ultimatum to government to execute some projects for them so that if the government obliged, those persons could use it as a campaign message that if they had not forced the government the projects would not have been done.

He made the point when some drivers plying Kyirem Nkwanta to Brofo near Apam in the Central Region informed him that some of their colleague drivers had decided to withdraw their services if the road was not rehabilitated immediately.

Mr Aidoo-Mensah, who is the President of the National Association of Local Authorities of Ghana (NALAG), explained that the road from Dago to Brofo was awarded on contract for re-gravelling by the former NDC in 2000 but just after the contractor had applied the first coat of bitumen on the road, the contract was terminated after the NDC lost power in the general election.

He said the erstwhile NPP government which terminated the contract did not do anything about the road during its eight years rule.

"If the drivers did not withdraw their services when the contract was terminated, they have no moral justification to hold the current government to ransom," he stated.

The DCE said the threat being issued by the drivers had confirmed the speculations going round that some opponents of the NDC were the brains behind rampant agitations and labour unrest in the country in recent times.

Mr Aidoo-Mensah conceded that Ghanaians voted President Mills to power to improve their living conditions but said this must not be done under duress.

He said the nation's challenges were numerous and could not be solved at a go, therefore the people had to exercise patience and wait for their turn.

The DCE assured the people that the road was being repackaged for the contract to be awarded.