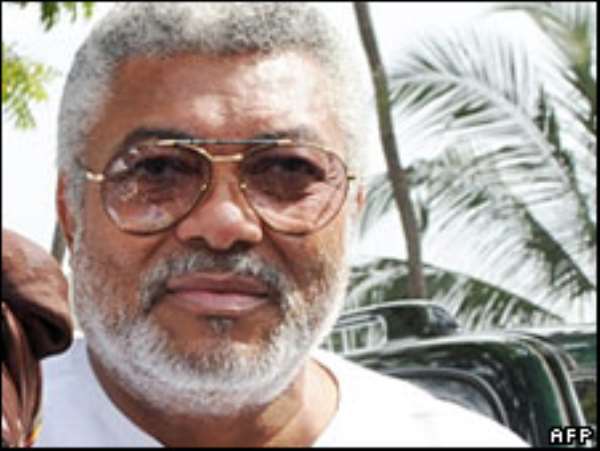 Apam (C/R), Nov 17, GNA - The Central Region branch of the National Democratic Congress (NDC) has expressed thanks to former President John Jerry Rawlings for clearing the air over speculations about Nana Konadu Agyeman Rawlings' ambition to contest 2012 presidential primary.
Former President Rawlings said at Tamale over the week end that his wife was not interested in contesting the presidential primary of the NDC.
Mr Kow Anyanful, the Central Regional Secretary of the party, told the Ghana News Agency in an interview that he hoped after the former president's declaration, all matters concerning the presidential primaries would end to pave the way for fostering peace and unity within the party.
He appealed to supporters of the party to put aside the past and unite under the great umbrella to help the government to champion the course of the Better Ghana Agenda.
Mr Anyanful urged the party to bear in mind that its future had been tied to how the current government led by President John Atta Mills would perform, saying "a good performance would enhance victory for the party in 2012 elections".
He expressed concern over the tendency by some members of the party who use the media to resolve the slightest issue instead of using the party's laid down machinery and appealed to them to stop washing the party's dirty linen in public.
Mr Anyanful said President Mills's government is a listening government so people should feel free to offer constructive criticism and suggestions.
GNA