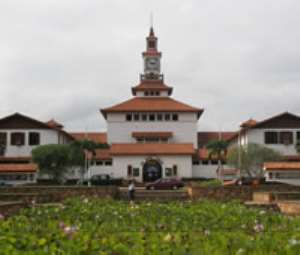 The University of Ghana is reported to have cancelled the matured students examinations written last Saturday following massive leakage of the questions.
Some candidates are alleged to have entered the exams hall with booklets containing the exams questions.
Thirty four candidates are being investigated by the Police in connection with the leakage.
Acting Director of Public Affairs at the University, Stella Amoah, confirmed to Joy news in an interview that the examination papers leaked.
"We experienced a mass leak of the mature students entrance examination. It is also on record that a number of students were arrested as a result of investigations."
She explained that candidates will be informed of a new date for the examination in due course.
Stella Amoah added that the University has learnt a lesson from this development and would sanction the culprits appropriately when the investigation is over.