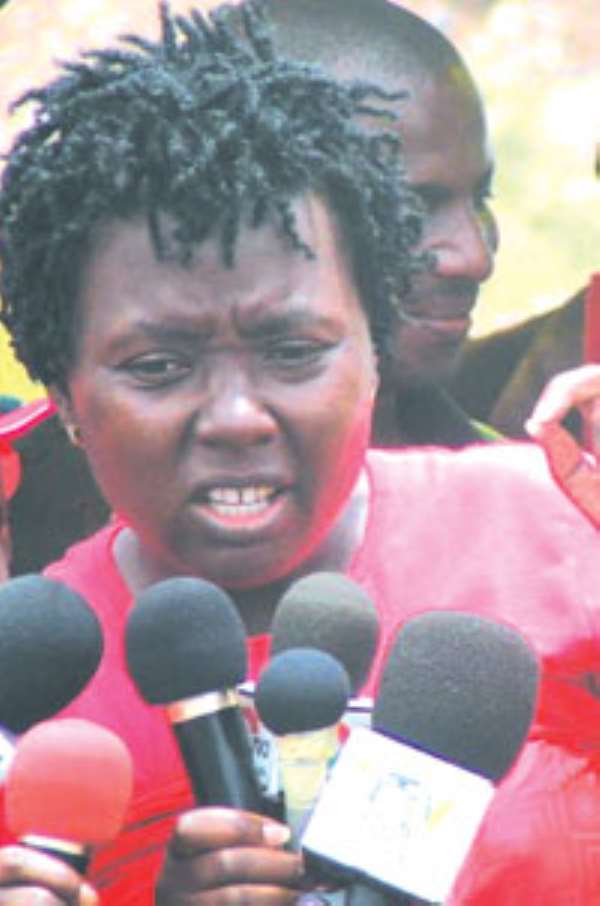 Madam Emelia Arthur, District Chief Executive for Shama
THE Shama Model Kindergarten and Primary School has celebrated it ten years anniversary, with the theme, 'Child Academic progress: The responsibility of the parents, the school and the community'.
In a welcome address, the Headmistress of the school, Madam Mary Gabriel, asked parents to ponder over what they could do to enhance the academic capabilities of their wards, in order to prepare them for a bright future.
According to her, some pupils did not have enough learning materials to work with, and as a result, could not enhance their studies.
When this happens, according to the Headmistress, 'your ward does not only slow down to a halt, your ward loses confidence in learning.'
The Headmistress therefore, challenged parents do endeavour to visit the school to ascertain the progress of their ward.
She however, thanked the Parent Teacher Association (PTA), and the School Management Committee (SMC), for the enormous support given to the school, and appealed to the Assembly to support the school now that the enrollment figure of the school had shot up.
The District Chief Executive for Shama, Madam Emelia Arthur, who was the Guest of Honour, told the anniversary that the Assembly was rehabilitating schools structures to meet the present demands.
It would also build a teacher resource center to serve as accommodation for teachers.
The Shama Model and Kindergarten was established September 12, 2000, with seventy six pupils.