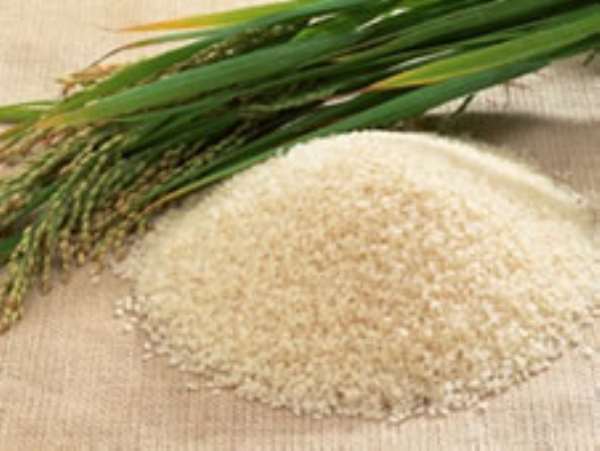 Some large scale rice importers at the Tema Port are threatening to re-route all their consignments through the Elubo border.
It follows the granting of a temporary concession to small scale rice importers there to enable them clear truckloads of rice held up there.
The small scale rice importers refused to clear their consignments because of what they say are new exorbitant tariffs imposed by the Customs Division of the Ghana Revenue Authority.
After days of agitation, the GRA over the weekend decided that the importers should pay 75 cents per kilo bag instead of the initial 97 cents.
The Commissioner-General of GRA, Mr George Blankson said the decision was enable the importers clear the consignment which had been at the border for days.
"We are treating it as if it was consigned to one person or it was all consigned to the association in this case. When it was coming in smaller quantities, it had to be treated as small consignment which naturally would have higher values. As happens in every market, when you are buying one bag of rice from the market, you may not be entitled to the discount that you would have if you bought 1,000 bags," he explained.
But the large scale importers mainly at the Tema port are not happy with the decision.
The Head of Corporate Affairs at the Finatrade Group, John Awuni who speaks for them said it was unfortunate that the authorities were tinkering with the rules because a group had piled pressure on them.
He said the decision will affect revenue generation in the country.