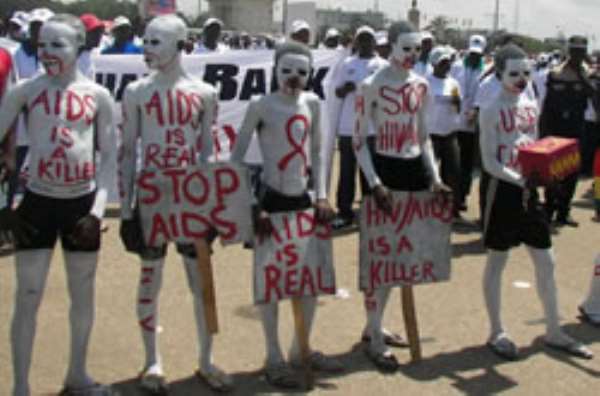 Mr Samuel A. Amaning, Chairman, Ghana AIDS Network (GHANET), has noted that stigma and discrimination are two major issues hampering the fight against HIV/AIDS in the society.
He therefore appealed to all to stop stigmatizing and discriminating against People Living with HIV/AIDS and rather accept and give them care and support.
Speaking at an HIV/AIDS workshop at Akyem Oda at the weekend, Mr Amaning indicated that when people living with the disease are stigmatized and discriminated against, they could be compelled to go underground and infect more people.
The workshop, which was organized by the Herald Foundation Ghana, a Non-Governmental Organization (NGO), was attended by nurses and student nurses from the Akyem Oda Community Health Nursing Training School, first and second cycle students, drivers, dressmakers, tailors and their
apprentices.
He appealed to all to go in voluntary counseling and testing to know one's HIV/AIDS status saying "the advantages in knowing your status far outweighs the disadvantages since anti retroviral drugs are available for those who may test positive"
Mr Kwesi Ahenkorah Anti, Secretary to Herald Foundation, appealed to the youth to get involved in productive work and to guard against unprotected pre-marital sex.
He advised pregnant women to volunteer to be tested at hospitals since drugs are available to prevent mother-to-child transmission of HIV.