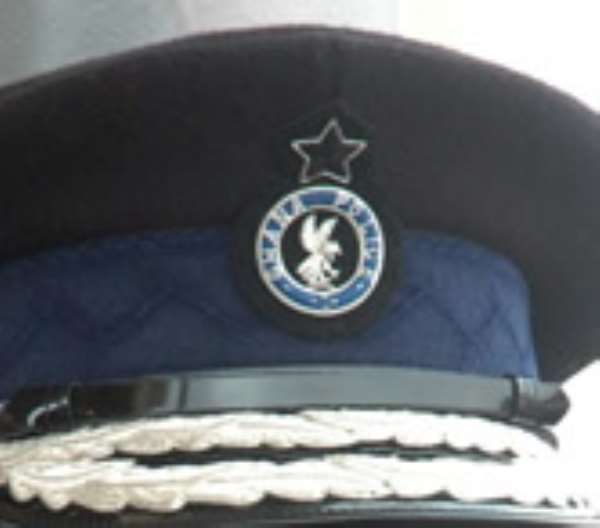 An Inspector of the Eastern Regional office of the Criminal Investigations Department (CID) went on a shooting spree at Nnuaso at Odumase Krobo injuring five people including his two wives.
The policeman, Inspector R.N. Tetteh, is reported to have used an unregistered locally manufactured pistol to commit the crime.
According to Adom FM's correspondent, Nana Kwame, Inspector Tetteh who is married to two women visited them at Nnuaso from his base in Koforidua.
Our reporter said Inspector Tetteh was accosted by his wives on November 2 for sponsoring the naming ceremony of another woman in the town. They two were unhappy because since he married them, he had not performed a naming ceremony for any of their children so they did not understand why he was paying for someone else's outdooring, which led to a misunderstanding.
The argument became a heated one in which Inspector Tetteh is alleged to have entered his room, brought out the pistol and began firing indiscriminately. The two women were hit along with three others including a man whose name was given as Samuel Larweh who report says was only trying to calm down the fury between the man and the wives.
Whilst the women and the other victims were being taken to hospital, Inspector Tetteh managed to escape to Akuse but was picked up by the Akuse Police and he has since been granted a police inquiry bail.
In an interview with Adom News, the Deputy Public Relations Officer of the Eastern Regional Police Command, Corporal Gideon Boateng, confirmed the incident and said investigations are being conducted.
Meanwhile, Inspector Tetteh's two wives have meanwhile been discharged from the hospital.