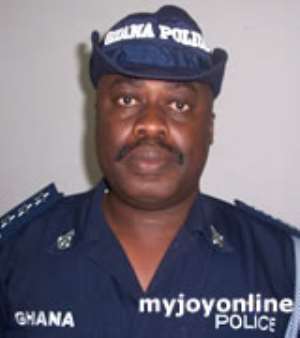 The woman at the centre of the Kintampo mass rape and armed robbery incident has been picked up by the Police to assist with investigations.
Amina Mohammed was picked up together with an Adom FM reporter who broke the story.
Passengers aboard a Tamale bound vehicle were said to have been attacked by gun-wielding armed robbers who stole all their belongings and self esteem.
Amina Mohammed claimed the women passengers on board were paired with their male counterparts and were forced to have sex.
But security chiefs have contested the story. After a meeting with President John Mills on Friday, the conclusion reached was that the story was cooked up.
Koku Anyidoho, Head of Communications at the Presidency told press men; "very extensive investigation has it that this story is coming more than likely that this is a creation of some people who we don't know."
"And so His excellency the president has instructed the police the military and security services to dig into this matter. Whoever or which persons are behind this attempt to disgrace the nation must be brought to book."
"The president is 'red-eyed' on the matter," he said, adding "this matter will be pursued to its logical conclusion for those who want to destroy this nation, not only be exposed but disciplined appropriately."
Police Public Relations Director Superintendent Kwesi Ofori had earlier complained about the lack of cooperation from Amina Mohammed, saying she had refused several invitations to assist with investigations.
She was however picked up Saturday, Joy News has learnt. The Adom FM reporter who was also picked up on Saturday has however been released.
Investigations continue.
Story by Nathan Gadugah/Myjoyonline.com/Ghana