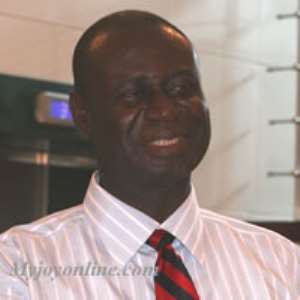 The Kumasi Metropolitan Assembly has been dissolved on the authority of a letter from the Minister of Local Government and Rural Development.
A statement issued by the Assembly said the Metro Chief Executive and Metro Coordinating Director are to hold the fort until a new Assembly is inaugurated after the December 2010 District Assembly Elections.
Metro Chief Executive, Samuel Sarpong in a closing sessional address said inspite of challenges, the assembly managed to chalk several successes since he took office in June 2009.
These, he said, include measures to strengthen the assembly's financial system, implementation of the Building Operating Permit Phase II and capacity building for assembly staff.
According to him, projects awarded under the District Development Fund (DDF) in the latter part of 2009 have been completed and ready for commissioning.
The KMA was allocated GH¢2,240,000 as grant under the Functional and Organizational Assessment Tool (FOAT) of the DDF to undertake its development projects.
Projects embarked upon by the Assembly include the construction and upgrading of educational and health facilities, as well as water and sanitation.
Mr. Sarpong commended the assembly members for their commitment to the uplifting of the status of the Kumasi metropolis.
Story by Kofi Adu Domfeh