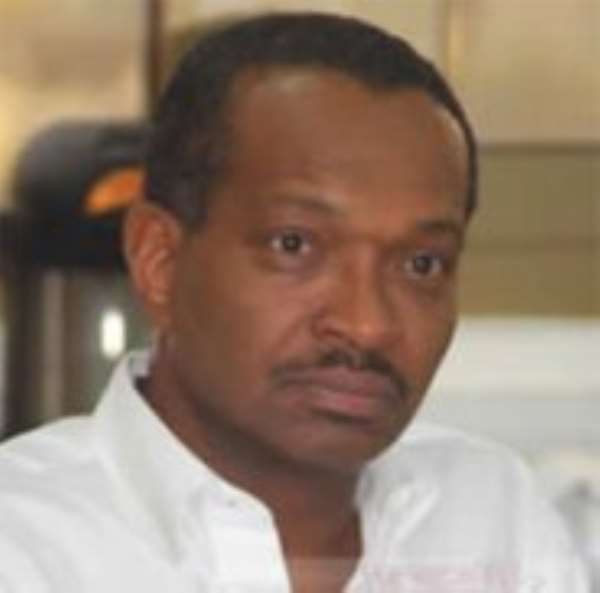 Kweku Awotwi - CEO , the Volta River Authority
The Volta River Authority (VRA) has drafted an Environmental Management Plan (EMP) that provides the way forward for the development of the Akosombo and Kpong dams catchment areas for viable economic activities.
The EMP will also address any environmental and health effects of the Akosombo and the Kpong dams on the people in the catchment areas.
Unveiling the plan at a workshop in Accra yesterday, a Deputy Chief Executive of the VRA, Mr Maxwell Odoom, said the preparation of the EMP was to fulfil a legal requirement of the Environmental Protection Agency (EPA) and the international funding agencies such as the World Bank.
He said VRA had over the years undertaken a lot of activities such as the services of the "Onipa Nua" medical boat and the Bilharzia control programme, as well as other development projects, to promote the well-being of the lakeside and downstream inhabitants.
Mr Odoom said the VRA formulated a corporate environmental policy statement in 2005 to guide its operations to ensure good environmental and sustainable practices.
He said the EMP was, therefore, to document the obligations and responsibility of VRA in the management of the impacts of the two dams including collaboration with other stakeholders, where necessary.
Mr Odoom said the EMP contained an assessment of the positive and negative impacts of the existence and operations of the two dams and outlined the measures to be undertaken to mitigate the negative impacts.
He gave an assurance that VRA would fulfil its obligations to safeguard the environment and livelihoods in its operations as indicated in its corporate environmental policy statement as part of its mandate.
The Manager in charge of Environment of VRA, Mr Emmanuel Amekor, said with the preparation of the plan, inhabitants would be adequately safeguarded from any negative impact of the two hydroelectric plants on the people living in the basin.
He said VRA would collaborate with the district assemblies in the catchment areas of the two dams to ensure that the EMP was effectively implemented.