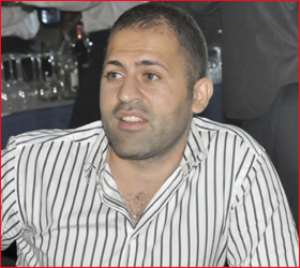 IN middle part of 2009, a young Lebanese - Nour Seklaoui, 28, assumed ownership of Electroland Ghana Limited to promote and distribute Samsung products in Ghana.
Operating just four branches in Accra  (the head office included), the young man did not allow the challenges confronting him on the market, which is the importation of fake Samsung products to Ghana, to deter him from realizing his goals.
Rather, he combined all the skills he had learnt as a Master of Business Administration (MBA) student and his six years of experience as a businessman to surmount the challenges.
He eventually succeeded in entrenching his company's position on the market as a preferred partner of Samsung in Ghana.
"Since then, Electroland Ghana has been able to register a 380 percent growth," Mr Seklaoui told CITY & BUSINESS GUIDE in an interview Friday.
Located opposite Busy Internet at the Ring Road Central, Accra, Electroland Ghana – the accredited agent of Samsung International in Ghana, deals in Samsung's television sets, LEDs, LCDs, plasmas, home theatres, air-conditioners, refrigerators, microwaves and washing machines, among others.
By the end of this year, Mr Seklaouio has assured customers that Electroland would open two more branches at Madina and Tema.
In 2011, it intends increasing its branch network to 10 by opening four outlets in Kumasi, Takoradi and Tamale.
Electroland has already won two awards from Samsung this year for best performance and highest growth.
"With the Samsung brand, our target is the whole of Ghana for all classes of society. We have our premium products and the middle ones all priced affordably despite their good quality," he mentioned.
"We also offer a year's warranty and after-sales service for all our products."
According to him, Electroland Ghana's intends to develop  local human resources as it continues to enhance its distribution channels.
Electroland expects to increase its dealers across the country to 100 in terms of retail. Also billed to take place this year are more product promotions and offers.
"All these are geared towards reducing fake and unauthorized Samsung products on the market from its present 25 percent to 5 percent by the middle of next year."
Electroland Ghana has also pledged to employ more people as it embarks on an expansion drive.
"There is no way anyone is going to beat us to the number one position as electronic company in Ghana. And this is greatly supported by our best quality brands, best service and also our best terms," Mr Seklaoui indicated.
By Samuel Boadi