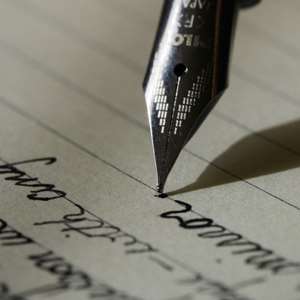 (CNS): The theme for the World Diabetes Day 2009-2013 campaigns is: "Diabetes Education and Prevention"; with a view to "Understand Diabetes and Take Control". Diabetes, mainly type-2 diabetes is very common in India and there are 50.8 million people living with diabetes currently in the country. The International Diabetes Federation (IDF) estimates this number to rise to 70 million by the year 2025. So there is an urgent need for a national diabetes control programme.
Women are as equally affected by diabetes as men. When compared with men, women have a 50 percent greater risk of diabetic coma, a condition brought on by poorly controlled diabetes and lack of insulin. Diabetes also poses special challenges during pregnancy. Diabetes during pregnancy (gestational and type-1 diabetes) results in an increased risk for problems such as high birth weight, birth defects, and other complications for the mother. It also puts the woman and her child to an increased risk for developing type-2 diabetes later.
"Women who have uncontrolled or undiagnosed diabetes in pregnancy can have several complications like: infertility, recurrent spontaneous abortions, higher risk of congenital malformations in the developing foetus, cardiac malformations, gastro-intestinal malformations etc. Moreover, they have a higher chance of having a macrosomic baby who can have several complications in the early neonatal period like hypoglycemia, hypocalcemia. A large baby can also create problems during childbirth and lead to increased incidence of operative delivery" said Dr Amita Pandey, a leading gynaecologist and Assistant Professor, Department of Obstetrics and Gynaecology, CSM Medical University (CSMMU, erstwhile King George's Medical College - KGMC).

Yet, diabetes as a maternal health issue is largely unaddressed in developing countries like India. Gender inequality places a higher burden of social and economic consequences of diabetes on women, while at the same time imposing greater barriers to access to care. Diagnosis of gestational diabetes identifies women as well as their children at very high risk of future diabetes. So identifying and providing care for diabetes during pregnancy are crucial.
Dr Pandey rues that "doctors working in the smaller cities and in the peripheral health centres, are not programmed to diagnose and manage diabetes in pregnancy. Most of the times it goes unnoticed, and only when complications, like congenital malformation or abortion, occur and the patient consults a specialist, is it diagnosed. So although the health system is equipped to screen for the disorder and diagnose it early (there are simple screening tests, like the 50g, one hour blood sugar screening test, available to diagnose GDM in all government hospitals), the doctors don't lay enough emphasis on this and often overlook the problem. In fact, it may appear to be shocking, but in the state of Uttar Pradesh at least, very often the doctors do not even get the haemoglobin of the woman estimated during the entire pregnancy. So how can one expect them to think about blood sugar screening to diagnose gestational diabetes? One may justify it by calling it a result of system failure or adverse effect of over-population, but we do fail on this aspect as far as public health services are concerned."
A study carried out in 2004, by Diabetes Care and Research Institute, Chennai, and the Tamil Nadu Health Department, in and around the rural/urban areas of the city found a 13.8% prevalence of gestational diabetes. This prompted the Tamil Nadu state government to make diabetes screening compulsory for all pregnant women, since 2007. This needs to be emulated on a national level.
Dr Pandey agrees that "diabetes is perhaps a complication of the super-mechanised lives we lead these days. We Indians have very poor dietary habits--a high intake of simple carbohydrates and fats with very little physical exercise. This results in fulminant diabetes in those (like Indians), who are genetically predisposed for the same. Moreover, Indian women are more negligent in controlling blood sugar levels and often end up with grave consequences and complications of diabetes. They are also not able to spend sufficient money on getting a proper treatment for themselves as the husband and the sons get a higher priority as far as health and treatment expenditures are concerned."
So while on the one hand, we have an overburdened health system which is ill equipped to conduct basic health checkups, on the other hand we have educated but ignorant expectant mothers, who have been traditionally tutored to neglect their own health. Little do they realize that undetected/untreated gestational diabetes involves a higher risk of maternal and prenatal morbidity and poor pregnancy outcomes.
Hence it is important that women shed their apathetic attitude and pay proper attention to eating a healthy diet and to go for regular walks and other forms of exercise. Merely doing household chores is not enough exercise. Exercise lowers glucose levels, helps weight loss, maintains a healthy heart and helps relieve stress. They also need to demand to have their blood sugar tested in both the first and second trimester, if pregnant. It is to their advantage to discover gestational diabetes early, if it exists.
Also, there is an urgent need for government action, to not only focus on women with diabetes, but have compulsory screening for gestational diabetes in all public/private hospitals. It should also be mandatory for all government/non government enterprises and educational institutions to have annual health tests for diabetes and other non-communicable diseases for their staff.
In the words of Dr Anil Kapur, President of the World Diabetes Foundation (WDF), "focussing on gestational diabetes is a low cost preventive way to improve maternal and child health, and a small investment in providing screening for mothers at risk for gestational diabetes is likely to have an impact on the beneficiaries as well as on health care systems and budgets." (CNS)
Shobha Shukla - CNS
(The author is the Editor of Citizen News Service (CNS) and also serves as the Director of CNS Gender Initiative and CNS Diabetes Media Initiative (CNS-DMI). She has worked earlier with State Planning Institute, UP, and teaches Physics at India's prestigious Loreto Convent. Email: [email protected], website: www.citizen-news.org)
- Shared under Creative Commons (CC) Attribution License