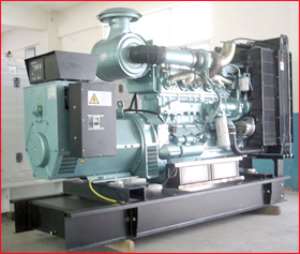 CUMMINS GHANA, a company that manufactures and repairs generators, has launched an on-site service which will allow its technicians, tools and generator parts to be made available at the premises of customers to promptly resolve energy disruptions.
Christened 'Power of One', the company's support service is aimed at ensuring a pre-integrated approach where each element in the generator's alternator, transfer switches and control systems would be maintained.
Explaining the rationale behind the 'Power of One,' Jacques Fourie, Managing Director of Cummins Ghana said:
"The way we deliver energy solutions is as individual as our customers themselves. We want to provide the best service. We must fully understand their needs."
"Our generators are also designed to minimise noise pollution and ensure that the customer gets reliable power without compromising the health and well-being of others."
Cummins, which has cleaner, silent and more fuel efficient diesel-powered generator sets, has developed technologies that would reduce the primary exhaust pollutants from the set by 80 percent.
Cummins additionally offers solutions for standby emergency power, distributed power generation, prime power or other power requirements within the West African sub-region.
The company, Mr. Fourie said, prides itself on building a solid relationship with customers that is based on reliability and responsiveness, adding that his outfit offers smaller equipment footprints, reduced installation time and higher system reliability.
"Cummins entire service from the design of a single generating set to maintenance contract ensures that power always performs as it should.
"We are able to draw on centralized expertise to involve our distributors' local knowledge and proximity by understanding their specific needs. We provide them with complete, fully integrated energy solutions," he added.
Cummins Incorporated has over 90 years of experience and can design and customize power solutions to meet a customer's needs.
Cummins Ghana is expected to unveil a new sales office with a full range of generator sets in Accra.
By Samuel Boadi