Road Accidents Deaths Up By 10 %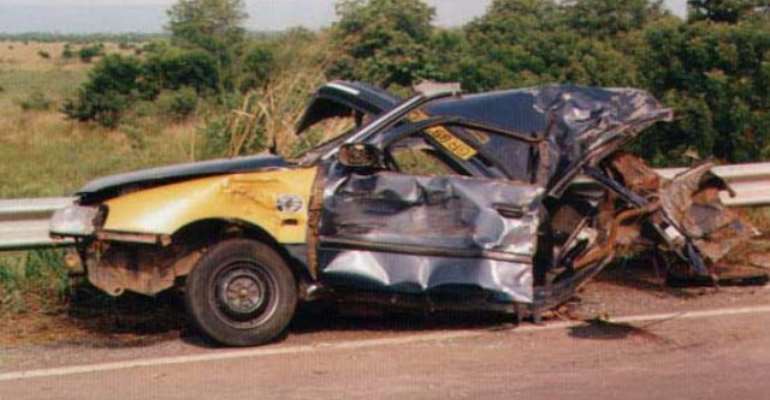 According to figures released by the National Road Safety Commission, deaths from road accidents went up by 10 per cent in the third quarter of this year compared to the same period last year.
The accident data signed by the Acting Executive Director, Mr Noble Appiah said 347 persons were killed between July and September, up from 312 recorded for the same period last year. It said 2,423 persons were injured in a total of 5,002 accidents in the third quarter of this year. Four regions recorded increases in the number of deaths during the period while the rest recorded lower figures. Greater Accra Region tops the list of the various regions with 2,949 vehicles involved in road accidents during the period this year but recorded a 35 percent drop in deaths from 99 to 65.
Western Region's deaths were down from 31 to 25, Tema recorded five deaths down from 14, Brong Ahafo had six deaths down from 12, Northern Region recorded seven deaths compared with 10, Upper West recorded only one death compared with five and Central Region had 15 deaths down from 39 in the third quarter last year. The Eastern Region recorded the highest number of deaths of 112 compared with 59 while the Ashanti Region recorded 62 deaths, up from 22 for the same period last year.
Upper East Region recorded 10 deaths compared with three for the same period last year and Central Region saw a drop from 39 to 15 deaths. There were 857 vehicles involved in accidents in the Ashanti Region, 113 in the Western Region, 132 in Tema, 93 in Brong Ahafo, 50 in the Northern# Region and 56 in Upper East Region.