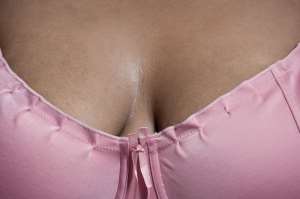 A BBC report suggesting that breast sucking by men and women can reduce the risk of developing breast cancer for both sexes is generating mixed reactions from the public.
The report published by the BBC indicates that breast sucking has the tendency of reduce the incidence of breast cancer in men and women who engage in the practise.
Most men find pleasure in sucking women's nipples and in some cases; women also suck men's nipples during love making.
On the streets of Accra, some men and women who spoke to Joy News said they might just begin to do so with the motive of reducing the risk of breast cancer.