15 July 2010
|
Business & Finance
Government withdraws controversial STX agreement from Parliament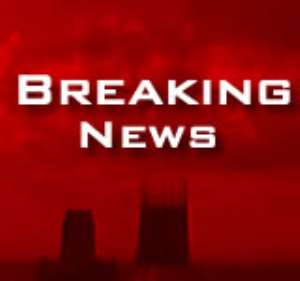 The controversial $1.5 billion STX agreement for the building of 30,000 housing units for security services has been withdrawn from Parliament
Works and Housing Minister, Alban Bagbin told Joy News the bill was withdrawn in the national interest.
The Minority in Parliament in a heated debate on the floor of the House Wednesday questioned the propriety of the agreement and demanded full disclosure of certain portions of the agreement.
The debate was adjourned to Thursday after the majority promised to furnish MPs with further documents on the controversial deal.
However the Minister for Water Resources, Works and Housing, in an exclusive interview with Joy News' Stephen Anti said the agreement has been withdrawn pending further discussions with the president.
"Listening to the debate and the direction that it was going, I thought that in the national interest it was important to brief the president on the debate, which I did, and the president advised it was essential that all those real issues raised were referred back to the [Finance] Committee [of Parliament] for proper deliberations before submitting it to Parliament again for us to continue with the debate," he said.
He also conceded that some "legal documentations were not properly structured" for which reason the bill had to be relooked at.
He further mentioned some "inaccuraces" and "phrases" in the agreement which he said did not "represent the true position of the party."
The government will take a second look at these inaccuraces after which it will bring the bill back to Parliament.
Story by Nathan Gadugah/Myjoyonline.com/Ghana