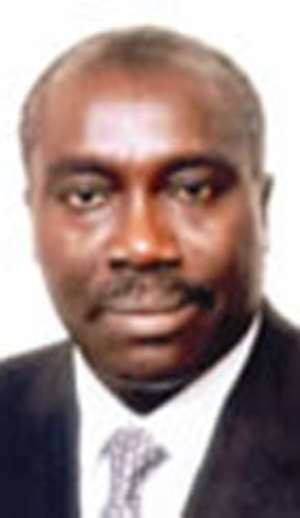 Let's kick against dependency syndrome
By Stephen Odoi-Larbi" onClick="javascript:window.location='/newsphoto/1/1/MjgyNzcz';" >
By Stephen Odoi-Larbi
Mechanical Lloyd Company Limited, a leading automobile company in Ghana and beyond is hoping to play a key role in the upcoming oil sector in Ghana.
According to the Board Chairman of the company, Charles B. K. Zwennes 'With the prospect of Ghana starting to pump oil at the end of 2010, which will transform our GDP growth into double digits in 2011, the immediate future looks decidedly brighter'.
He told shareholders at the company's Annual General Meeting (AGM) in Accra, yesterday, that having successfully weathered the tempestuous storm of 2009, and with the economy now on an even keel, the company expected to perform wonders in the near future.
Mr. Zwennes indicated that for 2009, the company achieved a turnover of GH¢22.1 million, as compared with GH¢25.8 million in 2008. He said the spare parts sales and workshop earnings component of turnover improved by eight percent, while rental income from investment properties increased by 20%. In the light of the above the Board of Directors recommended paying a dividend of GHC0.0045 per share.
The Board Chairman hinted that following the termination of the Land Rover franchise, the company had to write off GH¢820, 964 in respect of Land Rover spare parts that would no longer be needed.
Reviewing the year, Mr. Zwennes was happy to say that BMW sector of the company performed very well, adding that 'It is even more of a pleasant surprise that within the BMW stable, the bigger and more expensive models did better than the smaller models.' He stressed that the X5 class of BMW achieved 73% of set target and the X6, in its first year of introduction achieved 167% of target.
In 2009, the company commissioned the Accra Service Centre, comprising a new ultra-modern BMW workshop with 12 new lifts, modern staff changing rooms, and fully air-conditioned staff canteen and recreational room.