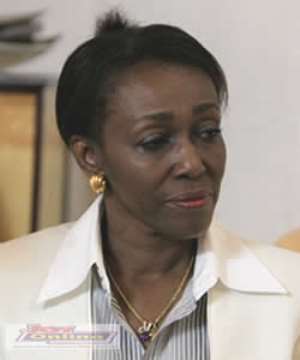 Former First Lady Nana Konadu Agyeman Rawlings has called on society to support endeavours to educate the boy child, even as it advocates girl child education.
This will ensure that all children live to explore their full potentials to contribute to the growth and advancement of society.

Mrs Rawlings was speaking at a ceremony to commission a school block in Yeji in the Brong Ahafo Region last Thursday.
"Having done so much for the girl child, what do we do for the boy child who seems to be lagging behind? The former First Lady said.
"I personally think that it is time we encouraged the boy child in his education to bring a balance into proportion into the country's educated population because if women constitute 50 percent of the population, the men constitute the other 50 percent so we cannot exclude the participation of either gender. The inevitable negative results will definitely be a drastic loss of necessary human capital.
"It is for this reason that I now appreciate the importance of bringing a good balance to both the boy and girl child in their education."
Women empowerment
Mrs Rawlings said fundamental to the campaign of empowering the African woman is girl-child empowerment.
"Every person concerned about the empowerment of the African woman must be concerned about the African girl child who is so often ill-prepared to take up her role as an effective adult participant in the inexorable process of modernization.
Advertisement
"The legacies of cruel socio-cultural practices and prejudices which humiliate women and deny them their most basic rights worsen the situation. It is in the small towns and villages of the rural areas, within developing countries that the plight of women can be seen most vividly.
"The girl-child therefore in her own right requires particular attention not only in order to facilitate her own life but also because the woman she will become is entirely dependent on the kind of girl-hood she has.
"The ravages of malnutrition, diseases, illiteracy, unemployment and abject poverty, take a heavy toll.
"This is why we assert that international summits, conferences, and workshops only work where the individual countries have put policy structures in place to change the foundation for the better.
"We are looking at education that empowers, we are talking about education that gives skills and builds self confidence," Mrs Rawlings emphasized.