Extend Mass Transport Service to Eastern Region - Workers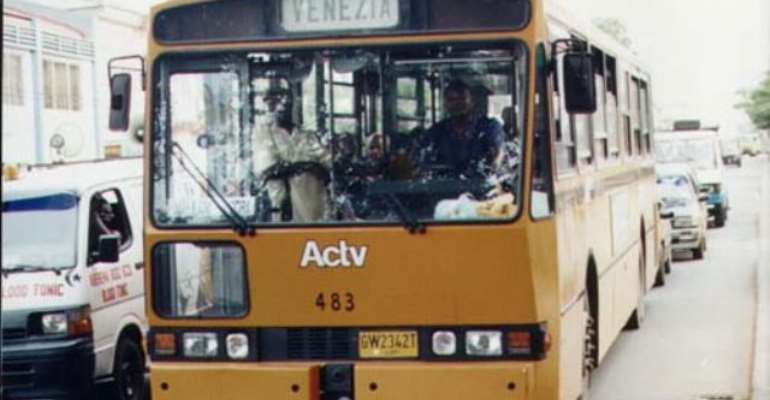 Koforidua (Eastern Region) --WORKERS AND other residents in Koforidua have called on the government to extend the mass transportation service to the Eastern Region.
According to them, the transportation system will help reduce the pressure they go through and increase their productivity by reporting to work early.
They said these when the Chronicle conducted a cross-section interview to sample views on the new mass transportation system which began in Accra last Monday.
All the people Chronicle spoke to welcomed the programme, although it was long overdue accordingly.
Recently, civil servants who commute to Koforidua to work have been getting stranded due to poor the transportation system in the Eastern regional capital.
Sometimes, precisely on Mondays, workers undergo frustrations as they are forced to queue at roadsides for long hours to get transport to go to work.
Whenever it rains around 3.00 p.m. or 4.00 p.m. before closing from work, the situation becomes worse as taxi drivers only pick up passengers who are prepared to pay additional fares.
Chronicle investigations revealed that any attempt by an ordinary transport owner to come out with mass transportation system to reduce the pressure workers go through is always sabotaged by the commercial taxi drivers in Koforidua.
Hence the monopoly of inter-city transportation remains unbroken for only taxi drivers to enjoy.
Sharing his views about the new transport system, Mr. Alhassan Salifu, a civil servant, noted that it will only serve its purpose if more buses are brought in.
He observed that when it is operated very well, it will minimize traffic congestion, reduce fuel consumption and shortage as well.
Mr. Alhassan advised passengers to own the buses by keeping it neat whiles the Ministry of Roads and Transports keeps periodic checks on the conductors and drivers for total efficiency.