Abura-Dunkwa Police Station In Disrepair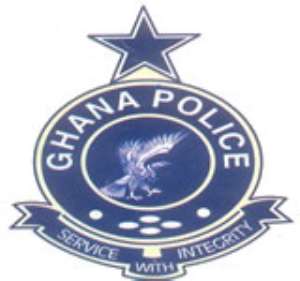 The Police station serving Abura Dunkwa and surrounding villages in the Central region has come under intense criticism as members of the communities described it as a death trap and an eyesore.
The district headquarters is also said not to befit its status and therefore the relevant authorities have been called upon to go to the rescue of the station.
The station, which serves about 30 villages in the Abura Dunkwa district with a total population of about 300,000, has a roof which is in a very terrible state, that badly leaks whenever there is a downpour.
The building housing the police station together with the barracks, rented as far back as in the early 60's has seen no rehabilitation.
Speaking with Chronicle, Mr. Fiifi Adjinah, Asakyir Abusuapenyin of Nyanfeku Ekroful severely bemoaned the nature of the police station, noting that it is not fit to house human beings and for that matter needs immediate rehabilitation.
Abusuapenyin Adjinah questioned why police personnel should be accommodated in a house, which did not even have all the basic facilities necessary to make them comfortable.
He further decried the nature of the main street leading to Abura Dunkwa township, describing it as in a junky state.
When Chronicle visited the station, the building had serious cracks all over with bathroom and kitchen that could not be used.
This grave situation makes the inhabitants wake up at dawn to have their bath before daybreak and prepare food on the bare compound without any enclosure.
Mr. Adjinah has therefore appealed to the government to take serious note of the nature of the police station in its efforts at shaping the police service, due to the number of communities it serves in the district.
He noted that it is long over due since the building had not been painted well over 20 years now.