Minister Sues Palaver and Voice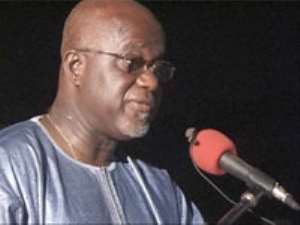 ...... for ¢38bn ...
The Hon. Minister for Foreign Affairs, Hackman Owusu Agyemang (MP) has commenced three actions in the High Court, Accra against two newspapers, which if he wins stands the risk of collapsing both press houses. The cases against the Ghanaian Voice and the Palaver are in connection with what his solicitors have described as "various defamatory and malicious publications about the Minister in respect of his work as the Minister for Foreign Affairs" The 'Ghanaian Voice', among other things, accused the minister of recruiting "Day care attendants, laboratory Technicians and outright illiterates" to fill diplomatic postings. The Palaver is also being sued for accusing the Minster of using money allocated for the renovation of the Ministry to purchase furniture for his own use.