Vote Count Begins For Sudan Poll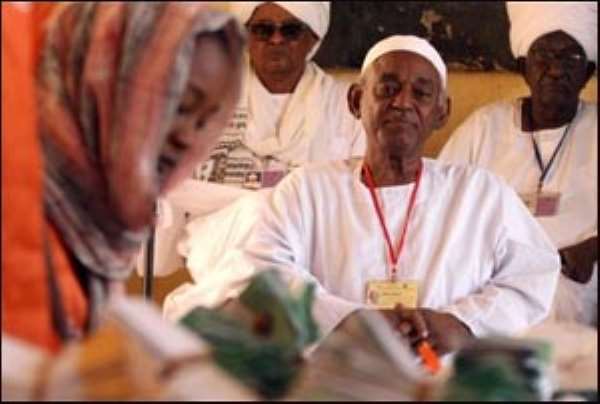 Representatives from the different parties are observing the count
Vote counting has started in Sudan after the five-day landmark elections. They were the first multi-party polls since 1986 and part of a north-south deal to end two decades of war.
There have been widespread allegations of ballot-rigging, both by supporters of President Omar al-Bashir in the north, and by ex-rebels in the south.
Former US President Jimmy Carter, whose organisation has been helping monitor them, told the BBC it was too early to judge whether they were free and fair.
Results are not expected for several days. But President Omar al-Bashir is expected to win another five years in office as his two main challengers withdrew from the race just before the vote, alleging fraud.
Mr Carter acknowledged there were problems with voting, but said he could not be sure whether they had given any particular candidate an advantage.
He said the fact that a significant part of the opposition had announced a boycott would not affect the legitimacy of the poll.
"As you know, almost all the candidates remained in the race until the end of the campaigning period was over," he told the BBC's World Today programme.
This meant the ballot papers had been printed with all the candidates' names on them.
"The National Election Commission unanimously told us that if any candidate gets a vote, whether that party has withdrawn or not, the candidate's vote will be counted. BBC