Speedy Trial First, Please - Votung Can Wait - Inmates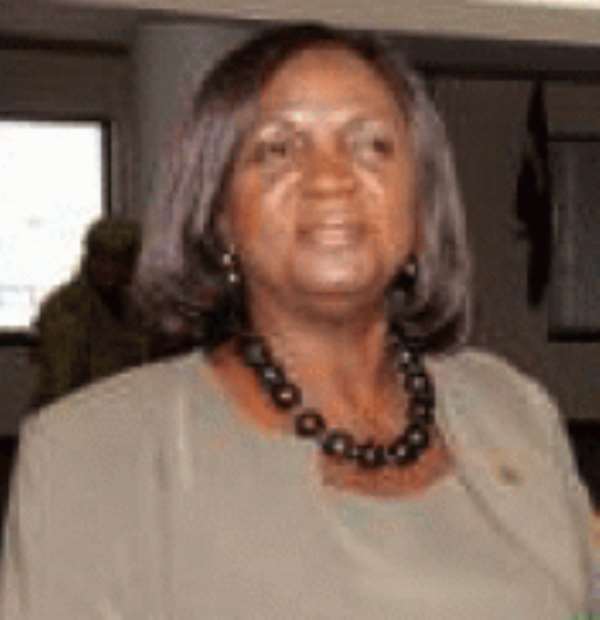 Mrs Georgina Theodora Wood - Chief Justice of Ghana
Inmates of the Nsawam Medium Security Prison and the Ussher Fort Prison at James Town, Accra, do not seem too enthused about the ruling by the Supreme Court that gives them the right to vote in the country's general elections.
To majority of those on remand, what was of immediate concern to them was for the Judiciary to expedite the trial of their cases, on account of which they had been on remand for several years.
"What we need right now is to have our cases tried to determine our fate and not extending voting rights to us," they told the Daily Graphic in separate interviews in Nsawam and Accra.
Some remand prisoners who pleaded anonymity said their freedom of movement had been needlessly curtailed following what they described as a "lack of interest" to pursue their cases, which had resulted in their incarceration for several years.
They, therefore, called on the government to revisit the 'Justice For All Programme' which they believed was a vehicle for identifying and setting free innocent prisoners and those whose cases did not warrant confinement.
Some convicted prisoners, however, hailed the ruling, describing it as "good news", They were of the view that they formed a critical constituency on the electoral landscape and the decision to allow them to vote would draw the attention of politicians to the need to improve the conditions in the prisons.
They said their input would now be sought in the decision-making process as far as governance was concerned for the good of all Ghanaians.
The Supreme Court, in a landmark decision on March 23, 2010, gave the nod to more than 13,586 remand and convicted prisoners in the country to exercise their franchise.
To cement its decision, the court directed the Electoral Commission (EC) to come up with a Constitutional Instrument (CI) to create the legal framework that would facilitate the inclusion of prisoners in the voters register for the next general election.
The court, presided over by Chief Justice, Georgina Theodora Wood, in a unanimous decision, upheld an application filed on behalf of remand and convicted prisoners by two legal practitioners, Messrs Ahumah Ocansey and Kojo Graham of the Centre for Human Rights and Civil Liberties.
The two had, in separate suits which were consolidated by the court on November 12, 2009, prayed the court to declare as null and void sections of PNDC Law 284 which barred remand and convicted prisoners from voting.
Joined in the suit were the Attorney-General and the EC.