Man arrested for slapping rival with snake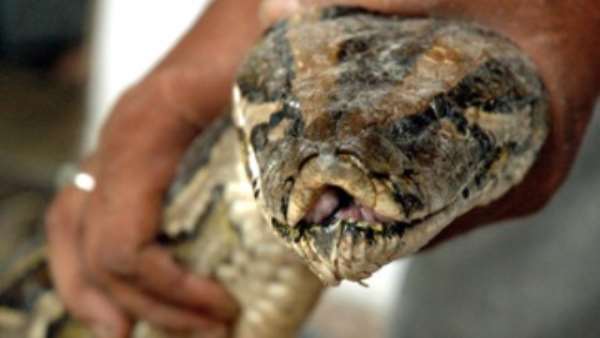 A US man has been arrested for slapping another man across the face with a four feet python in a motel.
Tony Smith, 29, handed the snake over to a relative before he was handcuffed and taken to jail, reports The Herald.
Victim Jeffery Culp, 47, told police he got into an argument over noise with Smith at the motel in Rock Hill, South Carolina.
Smith had been playing loud music in his room and racing on chairs up and down the hallway, he said.
Mr Culp said he thought the dispute was over but, hours later, Smith walked up to him on the motel balcony and tapped him on the shoulder.
"And he said, 'here look at this'. He had the snake's head squeezed so its mouth was open. He ran it across my face and it tried to crawl in my mouth.
"I almost had a heart attack. I dropped to my knees and actually crawled back into my room."
He added that he had seen Smith with the python before their argument and had admitted to him that he was "deathly afraid" of snakes.
Mr Culp said he suffered a few scratches from the encounter but did not need medical treatment. Smith was charged with assault.