GIA joins flight cancellations over volcanic ash scare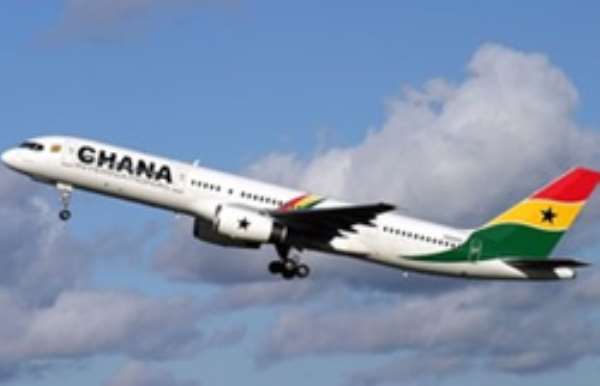 GIA has cancelled its flights to London and Dusseldorf
At least three airlines operating out of Accra to Europe have cancelled their flights as a result of the volcanic ash presently covering the skies over about ten countries in Europe.
The affected countries include the UK, Ireland, France, Germany, the Netherlands, Sweden, Belgium, Finland and Poland.
The countries have subsequently closed almost all of their airports and declared their skies, "no fly zones".
In Ghana, it was British Airways which first announced the cancellation of its flights. That announcement has since been followed by a similar announcement by KLM and Lufthansa and now Ghana International Airlines, which for now is warning passengers they should confirm with the Kotoka International Airport that their flights have not been cancelled before they set off from their homes.
The advice is especially targeted at those who have to travel from parts of the country to Accra so they would not end up being stranded at the airport as was the case for the following who are hoping they may be able to fly today.
Whilst some of them who spoke to Joy News felt their airlines had done the best under the circumstances, others were not too impressed.
Kwasi Boateng and Felix Asante who had both traveled to Accra from Kumasi to board the flight shared their frustrations. Click here or play attached audio to listen.
GIA's press statement issued on Thursday read: All Ghana International Airlines flights between Accra and London or Dusseldorf are experiencing delays and cancellations due to a volcanic eruption that has closed many airports in Europe. Passengers booked to travel with Ghana International Airlines flights are requested to please check with the airline on 021 213555 or with the Kotoka International Airport on 021 776171 to verify flight status and timings. Please do not proceed to the airport if your flight is delayed or cancelled.