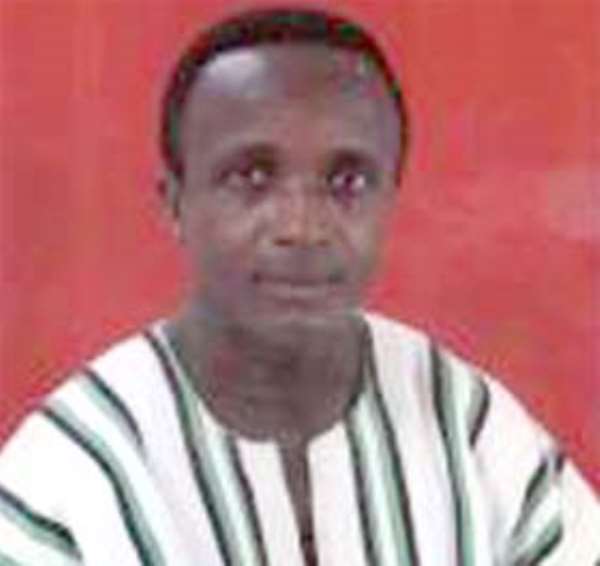 Abuga Pele
SIXTEEN SUPPORTING staff at the headquarters of the National Youth Employment Programme, (NYEP) were yesterday relocated to other sub-metros within the Accra Metropolis under bizarre circumstances.
While the affected staff suspect that it is an attempt by the National Democratic Congress (NDC) government to subtly dismiss them from the service, Abuga Pele, National Coordinator of the NYEP says "it forms part of a restructuring exercise currently underway".
In a telephone interview with DAILY GUIDE in Accra yesterday, Mr. Pele, a former MP for Chiana Paga said "we are working to strengthen the scheme. There are a lot of staff at our head office doing practically nothing".
He said, "The districts lack quality human resources to make the scheme effective and we want to distribute them to the various districts and sub-metros to get the scheme going."
Asked whether the affected staff are not victims of the NDC government's mantra of 'proceed on leave', Mr. Pele answered "that is very wrong.
We are only working to make the scheme effective and as I earlier on explained to you, there are a lot of staff at the headquarters doing nothing".
"I do not know the affected staff as perceived by opposition sympathizers, and what we are doing is a restructuring exercise and not the termination of appointments", the National Coordinator stressed.
Some of the affected staff have told DAILY GUIDE that although the decision was clothed in a form of transfers to the districts and sub-metros, the action was clearly a dismissal of staff, ranging from secretaries to messengers.
DAILY GUIDE further learnt that the affected persons were verbally asked to go to the district of their choice without an accompanying correspondence to that effect.
The letters given to some of the staff to relocate did not have reference numbers but had the signature of Mr. Abuga Pele.
The letters were written on March 22, 2010 and handed to them on April 13, 2010.
By William Yaw Owusu