Newmont pays GH¢7 million in spillage compensation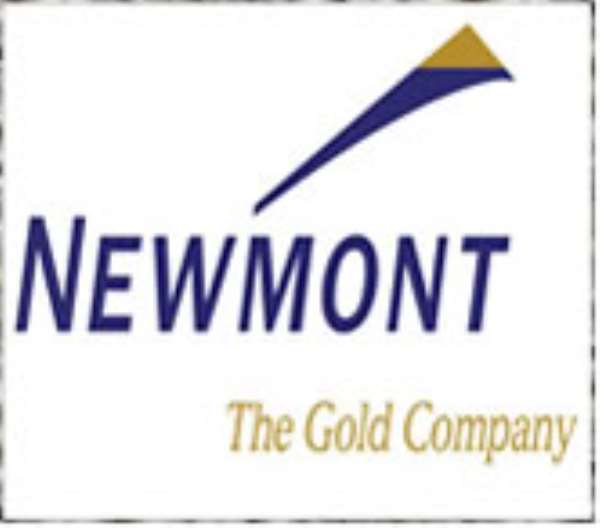 The company agreed to pay the compensation after a cyanide spillage last year

Newmont Ghana has announced that the company has paid the compensation amount it was directed to pay following the accidental overflow of cyanide at its Ahafo mine in October 2010.
In a statement issued in Accra on Tuesday, Newmont's senior vice president for Africa Operations, Jeff Huspeni said: "We have made payment of GH¢7 million to the Ministry of Environment, Science and Technology."
According to the Ministerial Panel appointed by the Minister of Environment, Science & Technology, 45% of the compensation will be used to meet some development needs of the affected communities, 40% will be paid to the Environmental Protection Agency and the remaining 15% goes to the Inspectorate Division of the Minerals Commission.
Mr. Huspeni emphasized that the company engaged with Ghanaian regulatory agencies to review and implement recommendations to ensure an accidental release of this nature does not occur again.
Ongoing environmental monitoring has confirmed that any impacts from the accidental overflow were short term and that there is no residual environmental impact or threat from cyanide to human health.
The company publicly apologized to the government and affected communities for what it called an "accidental overflow," occurred at its Ahafo Mine's regular annual maintenance.
Newmont Ghana stated that it "will continue to work with all relevant stakeholders to ensure the safety of our host communities and re-establishing confidence in our environmental controls."
The company, in participation with regulatory agencies, rigorously reviewed and modified its control systems and monitoring procedures to ensure such incidents do not happen in the future.
Newmont Ghana says it has instituted a number of corrective measures which include reducing the risk of overfilling the event pond during mill shutdowns and improving onsite protocols and procedures.
"Our priority as a company is the safety of our neighbours, employees and the environment," Mr. Huspeni said. "We are strengthening our risk awareness, emergency response system and environmental controls to ensure we continue to abide by industry best practices," Newmont said.