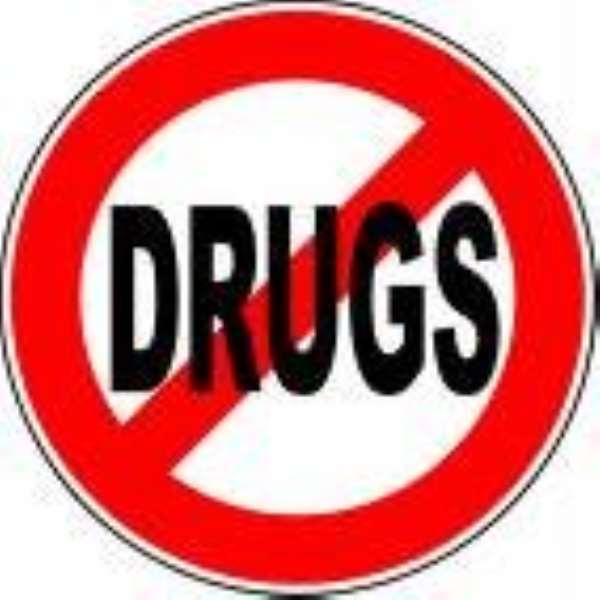 The Narcotics Control Board has declared 2010, a drug-free year. The Board is therefore embarking on public education campaigns across the country to educate the public on the dangers of narcotics.
A member of the Board, Sheik Nuamah, disclosed this in an interview with Radio Ghana's Volta Star Radio in Ho. He said hard drugs, like cocaine and heroin are from outside the country whiles wee is planted locally. He said the Board has identified two regions and seventeen communities in the country where the cultivation of wee is on the ascendancy.
Sheik Nuamah disclosed that the Board and the Police will soon carry out swoops in those areas to destroy the wee farms and arrest the owners for prosecution. He noted that the Narcotic Control Board will not only draw and monitor narcotic policies but will also get involved in its implementation.
Sheik Nuamah revealed that statistics available to the Board from the three psychiatric hospitals in the country and a private hospital, Valley View Hospital, indicate that for the first six months in 2009, a total of two thousand and eighty-two inmates were drug addicts. He noted that narcotic users keep increasing in the country each year.
Sheik Nuamah said the fight against drugs is a collective one. He therefore appealed to the public to report to the Police or the Narcotic Control Board people engaged in drug trade. Sheik Nuamah advised the youth to desist from using narcotic drugs.