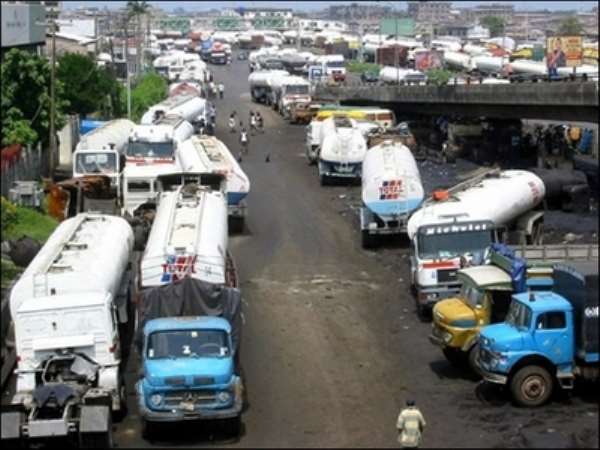 Hedging is expected to reduce the price of fuel at the pumps
The committee established to work out arrangements for the hedging of the country's petroleum purchases says it will take effect from next month.
This means consumers can only begin to feel whatever benefits there are to hedging from then on.
Cabinet last month approved the policy, paving the way for the National Petroleum Authority to adopt the policy.
It is to ensure that consumers are protected to a certain degree from paying very high fuel prices when petroleum prices escalate on the world market.
The hedging committee is yet to agree on a number of crucial factors, including the price at which to hedge purchases and whether all or part of the country's needs should be hedged.
Acting NPA Chief Executive Alex Mould explains to Joy Business the scenario that would be of most benefit to the consumer would be if all the country's petroleum purchases are hedged. He however says this would be too expensive.
As it stands now, consumers would have to pay for whatever price stability comes with hedging, unless government decides to pick up the tab.