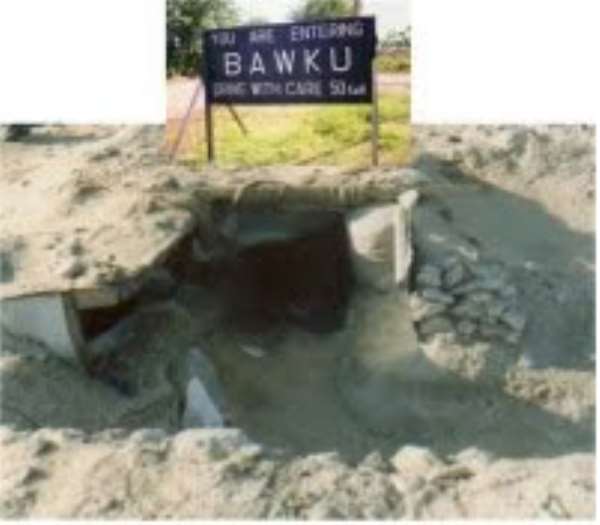 A number of banks and business entities operating in the Bawku municipality have relocated due to the unstable situation of the one-time brisk commercial town.
A survey of the municipality Monday revealed that three major banks - the Ghana Commercial Bank (GCB), the Agricultural Development Bank (ADB) and Barclays Bank - have relocated to other parts of the Upper East Region.
The staff of the GCB have been relocated to Bolgatanga, while those of Barclays Bank have been sent to Tamale.
Customers in need of banking services will now have to travel to Bolgatanga to access them.
The Area Manager of the GCB in charge of the Northern, Upper East and Upper West regions, when contacted on telephone for explanation, directed the reporter to the Public Affairs Manager of the bank in Accra for the reasons behind the temporary closure but he did not rule out the general insecurity in the municipality.
Bawku, one of the brisk commercial towns in northern Ghana, has suffered a major economic setback in recent times due to the general instability in the municipality.
The protracted internecine conflict in the municipality has had a negative impact on socio-economic activities. Many people have fled and development projects in the area have stalled.
In an interview, the Bawku Municipal Chief Executive, Mr Musah Abdulai, said about 70 per cent of the assembly's revenue had been channeled into conflict prevention, to the detriment of development projects in the area.
The Upper East Regional Minister and Chairman of the Regional Security Council (REGSEC), Mr Mark Woyongo, after a REGSEC meeting in Bawku last Wednesday, hinted that as a result of the conflict in the border town, the nation was losing so much in revenue collection at the Customs, Excise and Preventive Services (CEPS) operation points since most traders who plied the route to the Sahelian countries were now using other alternative routes.
The Sector Commander of CEPS, Mr N.A.K. Kitiki, when contacted, declined to comment, with the excuse that he needed clearance from the Commissioner of CEPS in Accra or the Public Relations Office of the service before passing any comment.
Last week, National Security imposed a temporary ban on motor riding in Bawku with the aim of reducing the spate of lawlessness and murder in the area.
The ban, according to the authorities, was to curb the activities of gunmen who go about killing innocent people and fleeing from the crime scene with the aid of the motorbikes.
Sections of the public in Bawku, especially government workers, health workers and teachers, have appealed to the government for special permits to enable them to use their motorbikes, which are the major means of transportation in the municipality.